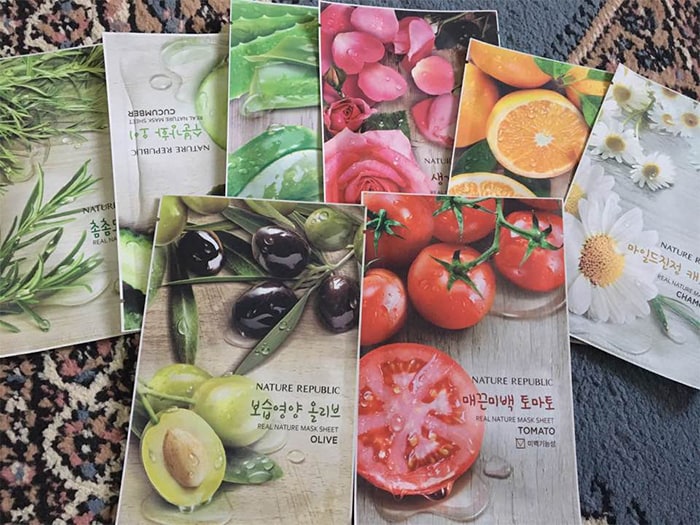 By Korea.net Honorary Reporter Salwa Elzeny
Photos = Salwa Elzeny
Ancient Egypt, along with other ancient civilizations, was a complex society. One of the many similarities ancient Egyptians had with modern society was high interest in beauty. Egyptians went to great lengths to ensure that they were portrayed as flatteringly as possible and defy the ravages of aging. Youth was seen as central to the concept of beauty in ancient Egypt.
Depictions of people in the art of ancient Egyptians feature black lines around their eyes. A closer look shows that it resembles the way women today apply eyeliner. This was intriguing enough to spark questions about ancient Egyptian society's views on cosmetics. Was it a statement of beauty or power? Did it relate to one's status?
The view that ancient Egyptians might have valued beauty even more than people do today might have evidence to back it up. The ancient Egyptians expressed their fondness for beauty in their art, with their sculptures and paintings providing proof of how they valued beauty. For example, the famous bust of Nefertiti was designed to make her look flawless. Eye paint (similar to today's eyeliner) used back in those times was typically made from malachite and galena. Galena eventually became the primary eye paint of the ancient Egyptians, but both are found in tombs on pallets and stones believed to have been used to prepare the paints.
In Korea, the history of its cosmetic culture dates back to the era of the Three Kingdoms (57 BC to 668 AD), from women depicted in the murals of tombs shown with rouged cheeks and lips as well as delicately shaped eyebrows. Ladies in the Goryeo Dynasty era (918-1392) are said to have favored lighter make-up, using powder but without rouge or blusher and creating eyebrows in the shape of a willow leaf. The Joseon Dynasty (1392-1910) was dominated by neo-Confucianism and thus more restrained use of cosmetics was the norm, but the opportunity appeared for women to beautify themselves with hair and apparel accessories.
Today, girls and women tend to use cosmetics and skin care products daily to make themselves look as elegant and classy as they can. When choosing cosmetics, they might find the prices expensive and varying from one brand to the other. So Korean cosmetics offer the solution — high quality and effectiveness at more affordable prices. This is partly why Korean cosmetics are rapidly gaining popularity worldwide.
I started using Korean beauty products in 2012, when a friend bought me a few skin care products. I was so impressed by them that I visited Korea twice last year to buy more products. I find them natural and pure with a great scent.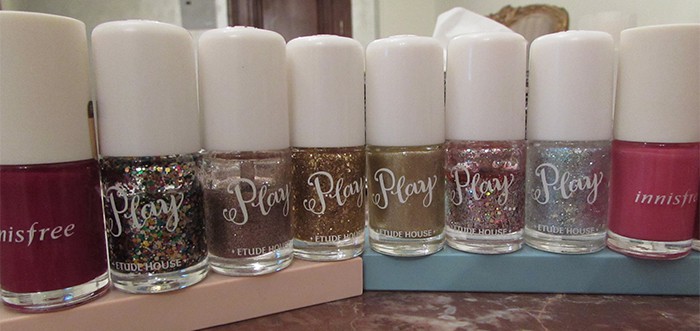 Both times I visited Korea, I stayed near the famous shopping districts of Myeongdong and Dongdaemun Market, which are touristy and considered the epicenter of beauty shopping in Seoul. The city's streets are filled with the stores of leading Korean brands like The Face Shop, Missha, Etude House, Nature Republic, Skin Food and Innisfree.
Korean beauty products are unique because they can be used by women or men, but this isn't so easily distinguishable. All stores use the same marketing concept to sell skin care products and cosmetics at affordable prices with ads featuring top Korean stars. All Koreans seem to have healthy skin because of these products.
During my visit to Korea, I bought a lot of products for skin, face and hair. In this beauty paradise, one can find everything one wishes for like face masks and skin moisturizers to beauty tools and hair dye and care products. A huge attraction of Korean cosmetics is the vast array of discounts and offers throughout the year, as well as the free samples given with every purchase.
Korean products now compete with the world's biggest beauty brands and have many fans.
Interestingly, more male stars are being featured in ad campaigns to target young female buyers and foreign fans of Korean stars. Nature Republic has used K-pop star Rain in its marketing, while The Face Shop had actor Bae Yong-joon as its model.
Most Korean beauty products are priced in the low to mid-range from 1,000 won for nail polish and face mask to 20,000-30,000 won for moisturizer and cream.
Korea does need to improve convenience for foreign shoppers, however, as one of the most frustrating things is the lack of clear labels, instructions for use and list of ingredients in English.
wisdom117@korea.kr
http://koreanetblog.blogspot.kr/2017/06/because-were-worth-it.html