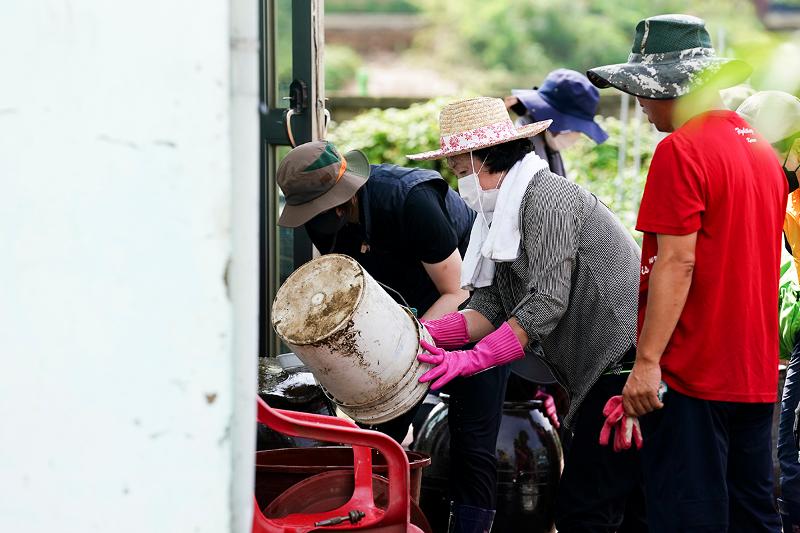 By Kim Young Deok and Lee Jihae
Photos = Cheong Wa Dae
With restoration efforts in full swing in regions hit hard by torrential rain, the first lady made headlines by secretly taking part in these volunteer operations.
First lady Kim Jung-sook on Aug. 12 made a visit to the village of Igil-ri in Dongsong-eup Town located in Cheorwon-gun County, Gangwon-do Province, a region hit hard by flooding due to torrential rain.
From 8 a.m., she helped other volunteers with washing the goods and clothes of households hit hard by flooding and distributing food.
The unannounced visit was not open to the public but certain media reported it, leading Cheong Wa Dae on Aug. 13 to confirm her trip due to the many questions it received.
The presidential office said she was there to perform volunteer work.
Sixty-eight households in the village were hit hard by the overflowing of the Hantangang River, prompting the surrounding county's designation on Aug. 9 as a special disaster region.