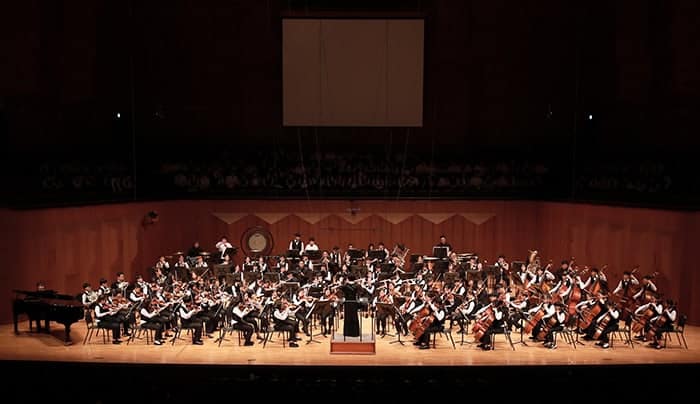 By Xu Aiying and Kim Young Shin
El Sistema Korea Gangwon, a youth orchestra with members from Gangneung, Wonju, Inje, Pyeongchang and Jungseon, will put on a special performance at the Gangneung Arts Center on Jan. 6 to help boost the upcoming Winter Olympics.
The orchestra, run by the Ministry of Culture, Sports and Tourism and the Korea Arts & Culture Education Service, is modeled on the world-famous youth orchestra training system El Sistema from Venezuela. It provides a musical education to children from lower socio-economic brackets who may have less access to music and musical instruments. The program allows them to experience mutual learning and cooperation.
Some 300 orchestra members, ranging from grades 3 to 11, will present nine musical pieces, including "The Olmypic Spirit," "Pomp and Circumstance, Op. 39, March No. 1 in D major" and "Dream of Pyeongchang."
"The Olympic spirit, which values challenge, achievements and harmony, resembles the journey of El Sistema, which marches forward for new goals," said an official from the Ministry of Culture, Sports and Tourism.
xuaiy@korea.kr