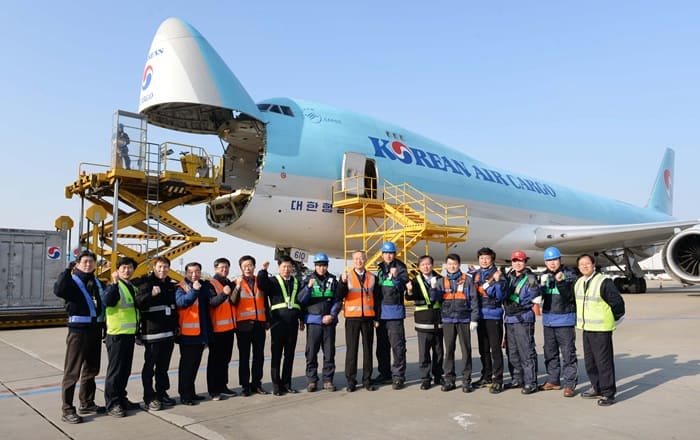 By Kim Tae Won and Kim Young Shin
Minister of Trade, Industry and Energy Paik Ungyu visited the air cargo terminal at Incheon International Airport on Jan. 1 to give encouragement to the workers there. During his visit, he said that this year's goal is to attain 4 percent growth in exports.
"There are risk factors, such as a strong Korean won, high interest rates, an increased oil price and geopolitical uncertainties," said the minister, "but we will put all our efforts into the first half of the year to take preemptive action against those risks and to maintain rising exports."
According to a report released by the Ministry of Trade, Industry and Energy on the same day, Korea's exports in 2017 jumped 15.9 percent to USD 574.1 billion, an all-time high. This is also the first time in three years that Korea saw overall trade figures higher than USD 1 trillion. Also, the WTO report released in November 2017 said that Korea's total exports added up to 3.6 percent of the world's total number of exports, and that Korea ranked sixth in terms of exporters around the world.
"Amid such difficult situations, as North's nuclear weapons threats, Korea could only achieve such economic success thanks to our citizen's power. The diversification of our export items and the expansion of our export markets both helped increase our exports."
twkim0717@korea.kr