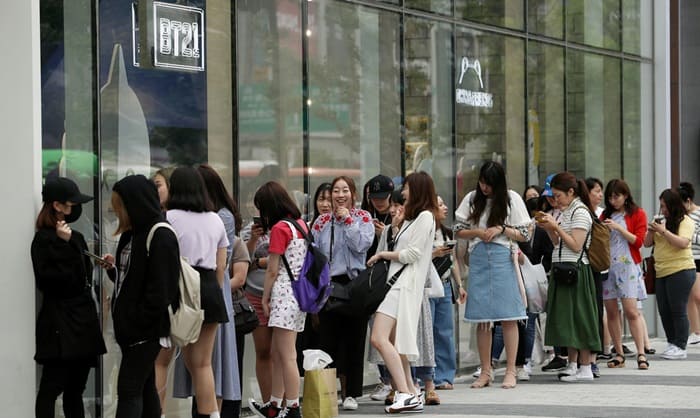 By Kim Eun-young and Hahm Hee-eun
The number of Japanese tourist visiting Korea, which had been lagging throughout last year, is rapidly recovering this year.
According to the Korean Tourism Organization on June 22, the number of Japanese visits to Korea in May 2018 was 227,230, which is 42.6 percent more than May 2017. In April, the number of visits was 213,853, which was 29 percent more than April 2017, showing a clear recovery in the tourism industry.
Last year, Japan's Ministry of Foreign Affairs issued a warning on April 11 due to North Korea's nuclear and missile weapons provocations. After the ministry's warning, Japanese tourists to Korea dramatically dropped, and reached only about 0.6 percent more than the year before, in 2016.
Lee Hak-joo, head of the Japanese department at the Korea Tourism Organization, said, "The most important reason for recovering rates of Japanese visitors is mainly due to the recent alleviation of tensions on the Korean Peninsula thanks to the April 27 Inter-Korean Summit. It's expected that the rate of growth in tourism will exceed 20 percent in June year-on-year, as long as the peaceful atmosphere on the Korean Peninsula continues."
A Japanese tourist named Naomi, who was visiting the shopping neighborhood of Myeongdong in Seoul during Golden Week, the largest holiday in Japan in late April and early May, said, "Last year, I was afraid to visit Korea because of North Korea's provocations, but I decided to visit Korea this year after observing how peaceful the atmosphere has changed on the Korean Peninsula."
eykim86@korea.kr