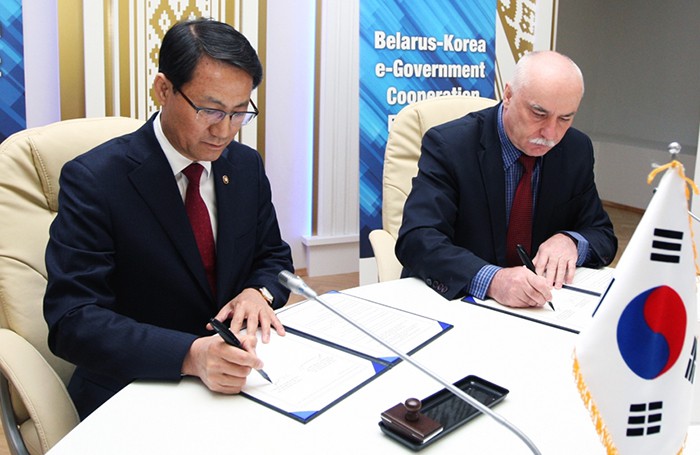 By Xu Aiying and Kim Young Shin
Korea and Belarus will strengthen cooperation on e-government.
Vice Minister Kim Seong-lyul from the Ministry of the Interior visited Minsk to discuss cooperation between Korea and Belarus regarding e-government and online government services at the Belarus-Korea e-Government Cooperation Forum on April 26. Minister Sergei Popkov from the Ministry of Communications and Informatization also attended the forum.
E-government specialists from the two countries gathered at the forum to discuss major issues regarding online government services, such as the current status of the Global ICT Development & Cooperation Center, cyber security, next generation cyber security technologies that use AI and big data, the management of electrical documents and bridging digital gaps.
They also shared some of Korea's exemplary cases of e-government innovation and spoke about cooperation between the central and local governments.
"Collaboration on e-government with Belarus is a big step forward in the worldwide e-government market, because Eastern European nations have great potential as e-government consumers," said Vice Minister Kim. "It's a chance to diversity and to expand export markets."
"We will share the progress of Korea's e-government innovations and provide full support to Korean companies in Belarus to ensure their success."
xuaiy@kroea.kr