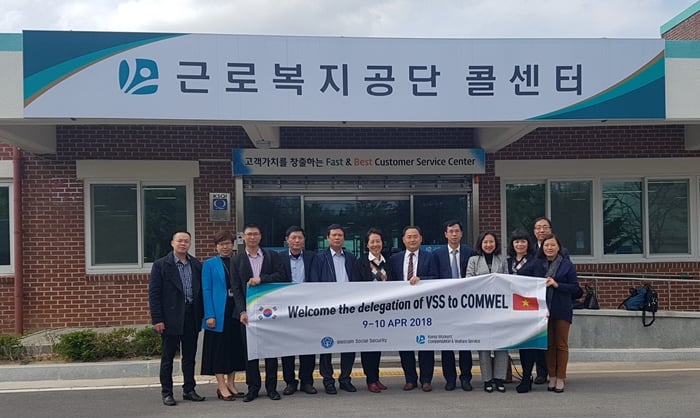 By Park Hye Ri and Hahm Hee-eun
Korea has reached out to the Vietnamese government to share with it its know-how about how to operate a successful call center.
The training program was requested by the VSS, which hopes to strengthen its IT competencies concerning Vietnam's national social security system.
The Vietnamese representatives visited a call center in Gwangju and attended training programs about call center operations, consultation procedures, and personal information management systems.
Long before the workshop, Korea and Vietnam signed an MOU covering the development of an industrial accident insurance system, in Hanoi in October 2009.
Shim Kyung Woo, CEO of the Korea Workers' Compensation & Welfare Service, said, "We have thoroughly shared our operational know-how on public agency call centers during this workshop. We will expand our cooperation, too, so that our know-how about general industrial accident insurance systems and customer satisfaction services could also be shared with our neighbors around the world."
hrhr@korea.kr