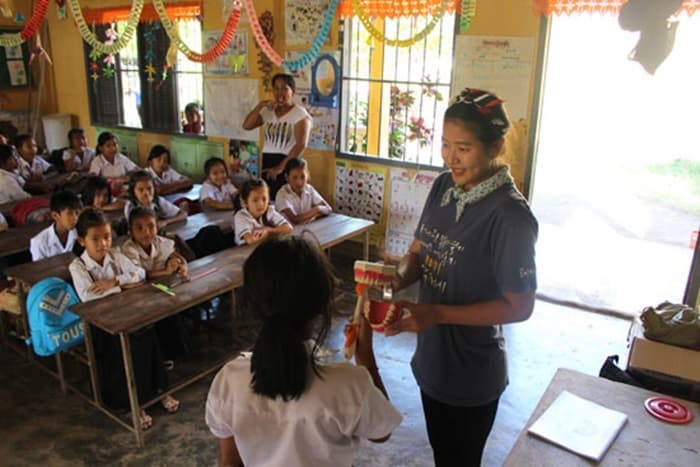 By Kim Eun-young and Sohn JiAe 
Official developmental assistance (ODA) aid that Korea gave last year to developing countries has totaled USD 2.2 billion, equivalent to around KRW 2.23 trillion. This figure puts Korea in 15th place among the 29 member states of the OECD's Development Assistance Committee (DAC).
According to tentative OECD statistics for overseas aid in 2017 that were released by the Office for Government Policy Coordination on April 9, the Korean government offered bilateral aid to a total of 131 countries across Asia, Africa and Latin America in 2017.
The sum of USD 2.2 billion included USD 1.04 billion as bilateral assistance grants, up 5.1 percent compared to the prior year's figures, and USD 580 million of credit assistance, up 3.4 percent from the prior year.
The Korean government focused its aids on social and economic areas, such as healthcare, education, transportation and energy, which accounted for 76.7 percent of the total amount of bilateral assistance.
There were also assistance projects, for example, designed to enhance capabilities among managers at the Phnom Penh International Airport in Cambodia that sent Korean experts and related equipment, and that funded subway train cars in Cairo, Egypt.
The umbrella term "ODA" covers financial resources from governments or government agencies in rich countries that are given to less-rich countries to help with their economic development and to improve overall welfare there. The Korean government started its ODA initiative in 1987 and, since it became a DAC member in 2010, the economic development cooperation fund that the nation has so far spent has topped nearly KRW 3 trillion.
eykim86@korea.kr