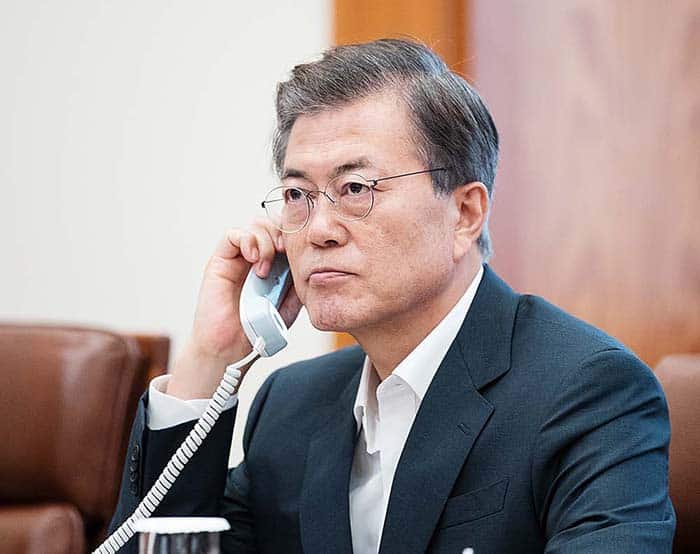 By Sohn JiAe
President Moon Jae-in spoke with Japanese Prime Minister Shinzo Abe over the phone on Aug. 7 to discuss ways to cooperatively respond to North Korean issues.
The leaders agreed that the regime's capability to develop nuclear weapons and missiles has advanced over recent years and that its recent series of missile launches pose a grave threat to peace and security across Northeast Asia.
To deal with Pyongyang's constant provocations and threats, the leaders vowed to work closely and, also, to induce the North to give up its nuclear weapons and missiles by means of the strongest sanctions and pressure possible, in cooperation with the international community.
As for the new resolution adopted unanimously by the United Nations Security Council on Aug. 5, both sides agreed to cooperate closely with each other, as well as with world leaders, to make Pyongyang change its course and attitude.
"The North's nuclear issues should be dealt with in a peaceful and diplomatic manner," said President Moon. "Korea and Japan and, also, the three nations of Korea, the U.S. and Japan, must together come up with strategic measures to urge the North to return to dialog on complete denuclearization."
The Japanese prime minister stressed that, "It's necessary that we should have dialog with the regime ultimately to resolve pending issues, but we need to put pressure on Pyongyang at the same time so that we can finally resume dialog.
jiae5853@korea.kr