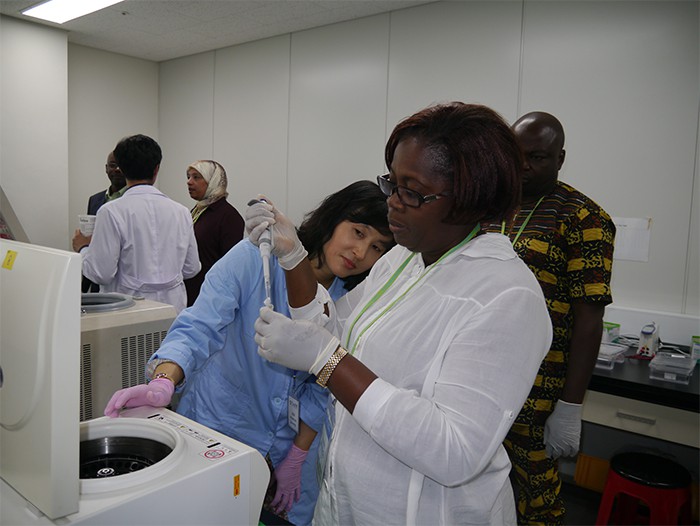 By Kim Young Deok and Sohn JiAe
Korea is sharing its skills and know-how about the management of genetic resources with 12 African countries.
On April 19, the Rural Development Administration (RDA) invited a group of 12 agriculture experts from member countries of the Korea-Africa Food and Agriculture Cooperation Initiative (KAFACI). There was one each from Cote d'Ivoire, Gabon, Kenya, Nigeria, Senegal, Tunisia, Sudan, Zambia, Cameroon, Morocco, Ghana and Uganda. They visited Korea's Genebank Information Center in Jeonju, Jeollabuk-do Province. The RDA shared with the visiting officials its experiences and know-how on how generic resources can been preserved, grown and examined for continuous use.
The African experts were educated on highly advanced techniques related to how the roots, stems and leaves of seed plants are frozen and stored at ultralow temperatures. They continued to have hands-on experiences with related management methods.
"Interest and participation from agricultural experts from the African economies in our genetic management program has grown over recent years," said President Lee Sok-young of the Genebank Information Center.
"The center will work to play a leading role in cooperating with and sharing with African developing economies information about the storage and use of agricultural genetic resources."
kyd1991@korea.kr