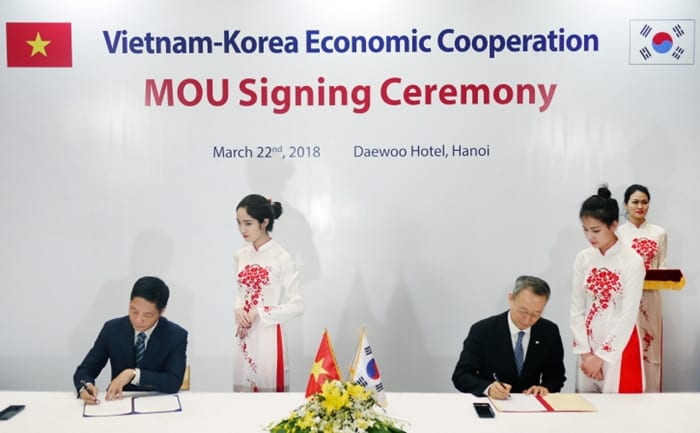 By Jung Joo-ri and Hahm Hee-eun
Among Korea's major trade partners, Vietnam is expected to become Korea's second-largest destination for exports in the near future.
On March 20, the Korea International Trade Association (KITA) released a report titled "Vietnam Rising as the Second Largest Export Market by 2020" and outlined some positive prospects on the fast-growing Vietnamese market.
The KITA report says that Vietnam, Korea's third-largest export destination in 2017, following China and the U.S., will overtake the U.S. and become the second-largest destination for Korean exports by 2020. Moreover, Korea's exports to Vietnam are expected to increase sharply from the current level of around USD 47.7 billion to top USD 96.58 billion.
Steady economic growth in Vietnam and the Korea-Vietnam Free Trade Agreement (FTA) signed on Dec. 20, 2016, were the two major reasons for this growth in Korean exports to Vietnam. In fact, after the Korea-Vietnam FTA, Vietnam's exports themselves have increased by 31.9 percent, and Vietnam's economy grew by an average of 6 percent over the past four years.
Moreover, the report highlighted bilateral cooperation on other areas, too, such as renewable energy, smart cities and new industries, through continued growth in trade between the two countries.
Finally, the report said that export maximization strategies in connection with Vietnam's FTA signatories, restructuring exports to increase the amount of consumer goods, and strengthening cooperation with local Vietnamese companies, could all help to expand Korea's exports to Vietnam.
etoilejr@korea.kr