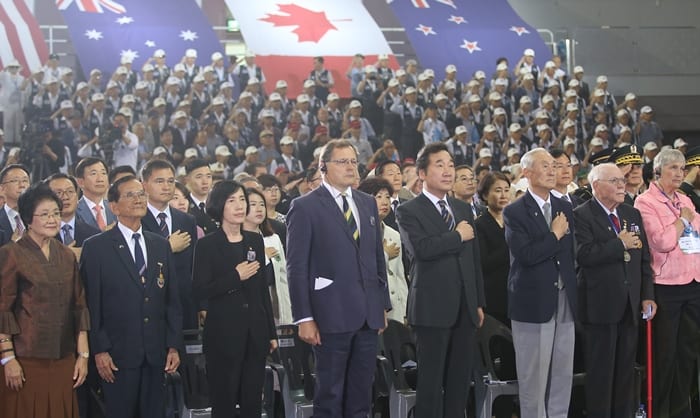 By Cho A-la and Lee Hana
Photos = Ministry of Patriots and Veterans Affairs
A commemorative ceremony to mark the Korean War armistice agreement of 1953 and U.N. Forces Participation Day was held at Seoul's Olympic Handball Gymnasium on July 27.
Marking 64 years since the signing of the armistice, this year's ceremony was attended by some 3,000 people, including Prime Minister Lee Nak-yon, Minister of Patriots and Veterans Affairs Pi Woo-jin, U.K. Ambassador to Korea Charles Hay, veterans from 15 countries, and representatives from the Swiss Neutral Nations Supervisory Commission.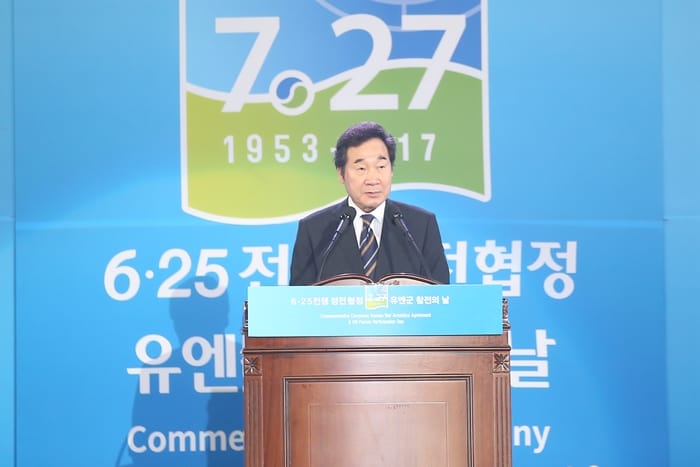 "Korea is the country is it today thanks to the 1.95 million U.N. soldiers who fought to restore peace on the Korean Peninsula. Our country rests on the blood and tears of these war veterans. Korea will remember each and every one of you and continue to pay tribute to Korean War veterans throughout the ages," said Prime Minister Lee. He then made a promise to increase scholarships for Korean War veterans and to build a wall of remembrance for those who lost their lives on the battlefield.
Moving on to the North Korean nuclear weapons issue, the prime minister said, "Our new administration will continue to apply pressure and to persuade North Korea to return to the path of peace and mutual cooperation. We will never give up our efforts to establish lasting peace on the Korean Peninsula."
ala0919@korea.kr