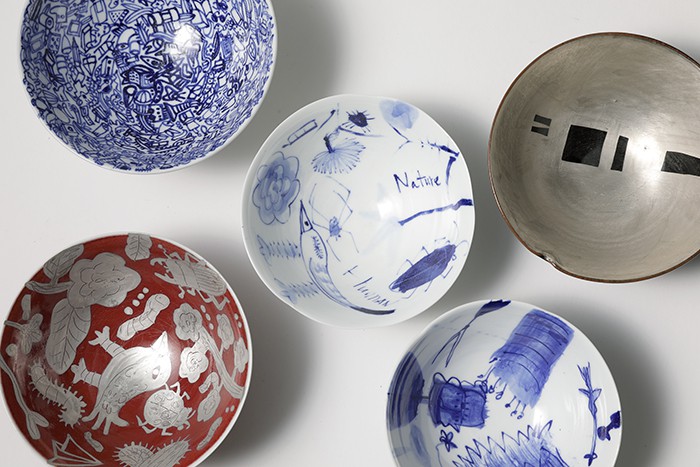 By Xu Aiying and Kim Young Shin 
Korean ceramics are now being presented at La Triennale di Milano, a design and art museum in Milan, as a part of Milan Design Week.
At the special exhibition, 90 works of porcelain from 16 representative artists and one collector are on display until April 9. They include a variety of Korean ceramics ranging from traditional pottery, such as celadon, white porcelain, gray blue buncheong celadon (분청사기) and onggi earthenware (옹기) jars, through to more modern designs.
The theme of the exhibition is "Between Serenity and Dynamism: Korean Ceramics" (한국도자의 정중동).
The collection represents the exterior and interior characteristics of Korean porcelain works. It portrays the identity of the artists, too, who are in constant pursuit of balance and harmony through ceaseless introspection.
"The exhibition space was arranged by reflecting the interdependent symbolic elements of Korean porcelain, such as the traditional and the modern, yin and yang, weaknesses and strengths, simplicity and complexity, and softness and hardness," said Cho Hyeyoung, the art director at the exhibition.
xuaiy@korea.kr