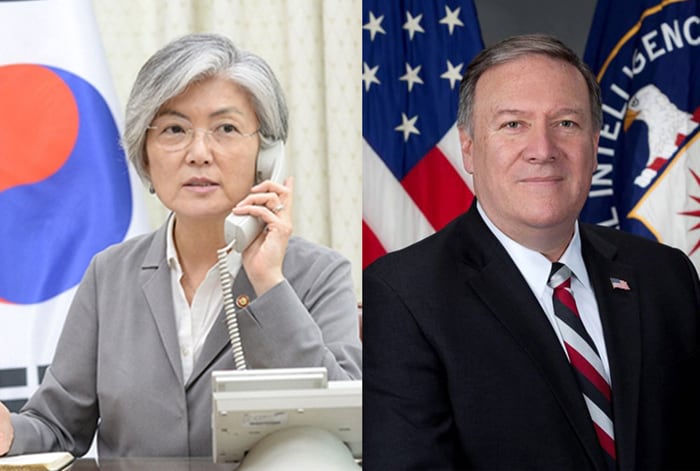 By Kim Young Shin
Minister of Foreign Affairs Kang Kyung-wha held a 25-minute phone call with U.S. Secretary of State Mike Pompeo on June 1 to discuss results of the ongoing meetings between officials from North Korea and the U.S., and future plans for the NK-U.S. summit.
"During the phone call, the secretary of state shared details of his meeting with the North's Vice Chairman of the Central Committee of the Worker's Party of Korea Kim Yong Chol on May 30 and 31 in New York, and the other NK-U.S. meetings in Panmunjeom," said the ministry. "He also explained the U.S. plans regarding the resumption of the NK-U.S. summit."
Minister Kang commented on the close communication and cooperation between Korea and the U.S. regarding the series of NK-U.S. meetings recently held, and discussed ways to push forward for the complete denuclearization and the settling of a lasting peace on the Korean Peninsula.
The two sides agreed to continue to communicate and to work together closely together at all levels regarding the NK-U.S. summit.
ysk1111@korea.kr