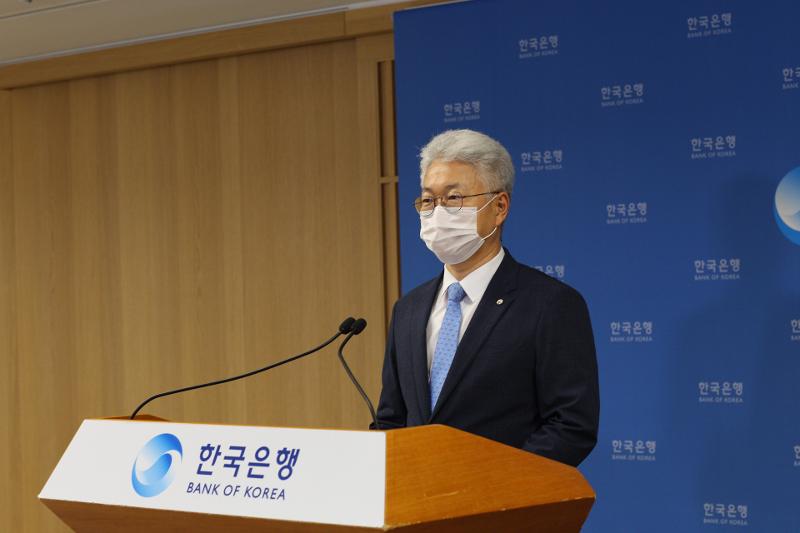 By Oh Hyun Woo and Lee Jihae
The current account balance in May recorded a surplus for the 13th consecutive month.
The Bank of Korea on July 7 said the figure of USD 10.76 billion in May showed a 380% (USD 8.52 billion) surge from USD 2.24 billion in the same month the year before to post a record-high surplus for May.
Due to the direction of the base effect as seen through the expansion of global trade and the COVID-19 pandemic, exports and imports rose by wide margins to improve the goods balance. Another result was a surge in the surplus of the primary income account.
The goods balance surplus in May (USD 6.37 billion) rose USD 3.75 billion from the same month a year ago. Due to the global economic recovery, exports (USD 50.35 billion) jumped USD 16.56 billion (49%), while imports (USD 43.98 billion) grew USD 12.81 billion (41.4%) due to higher material costs, rising consumption of durable goods and continued facility investment.
The service balance finished USD 560 million in the red, down from USD 650 million last year.
The primary income account saw a record surplus of USD 5.49 billion, a major boost of USD 4.94 billion from just USD 550 million last year, thanks to the rise in one-time dividends earned by domestic companies from foreign investment corporations in Korea.
Financial accounts, which reflect capital outflow, showed an increase of USD 8.38 billion in net assets.
Overseas investment by nationals grew USD 3.44 billion while foreign investment in Korea rose USD 840 million.
Park Yang-su, director general of the central bank's Economic Statistics Department, said, "The spread of the Delta variant of the coronavirus is a downward factor for the current account balance, but large-scale stimulus policies by countries like the U.S. are an upward factor. So we must wait and see."