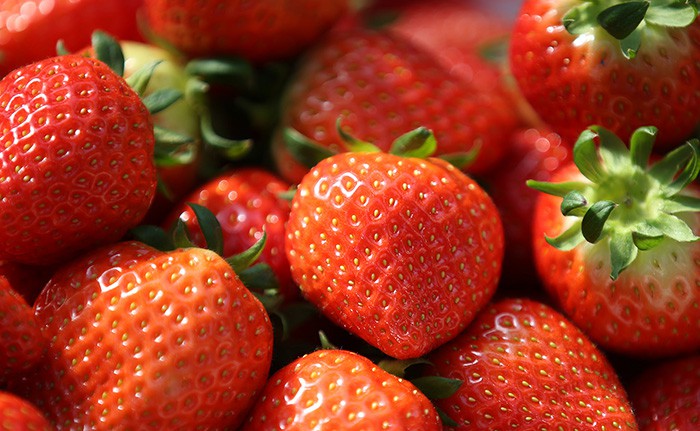 Singaporean customers will now be able to enjoy fresher and more delicious Korean strawberries.
The Rural Development Administration (RDA) announced on March 3 that it has successfully exported the "Maehyang" variety of Korean strawberries by ship to Singapore, using a special technology and carbon dioxide process so that the fruit doesn't lose any of its freshness and is comparable to berries harvested fresh from the field.
Saving time is critical to exporting strawberries. In order to deliver fresh strawberries overseas, all while maintaining freshness immediately after harvesting them, berries need to be transported at a low temperature. Though air transport is the quickest means of shipping the fruit, it's unable to deliver strawberries at a low temperature and costs much more than shipping by sea. In the case of shipping by sea, however, it enables the fruit to be delivered at a low temperature, but takes a much longer time to get to market, which can damage the quality of the produce.
To solve such issues, the RDA developed a special process that controls carbon dioxide levels. Farmers harvest strawberries that are approximately 70 percent of the "color score" in regard to their ripeness and put them inside an airtight container at a low temperature and with a carbon dioxide level of 30 percent for three hours. After that, they move the strawberries to a special container that maintains a low temperature.
After arriving in Singapore, the researchers checked the condition of the carbon dioxide-treated strawberries with other strawberries. According to their findings, the carbon dioxide-treated strawberries rose in hardness to 1.4 kgf, from 1.0 kgf before exporting, while that of other strawberries lowered to 0.75 kgf. In regard to softness, the carbon dioxide-treated strawberries had less damage, at 0.8 points, than other strawberries, which were at 1.5 points. Thanks to the overall, improved quality of the strawberries, the carbon dioxide-treated fruit was able to go on sale only 15 days after being harvested.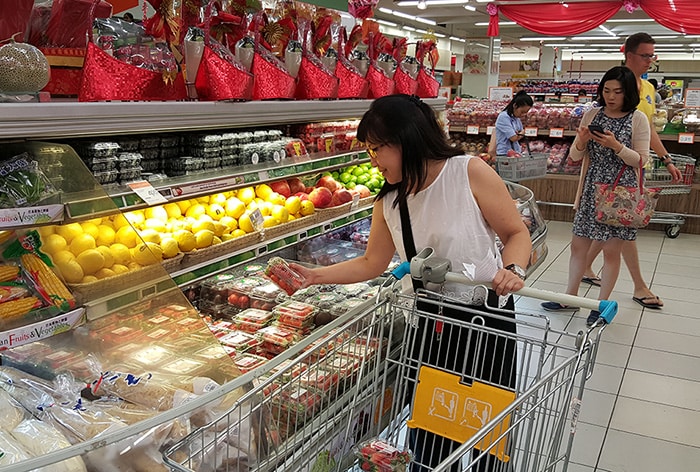 Thanks to the development of this new technology, Korean strawberries are expected to win even more popularity overseas. Last year, Korea exported a total 3,293 tons of strawberries, worth USD 31.97 million, to 18 countries. Korea's strawberry exports have grown more than 7 percent every year recently, as it exported 3,063 tons of strawberries worth USD 31.59 million in 2014 and 2,815 tons worth USD 28.55 million in 2013.
A researcher at the RDA said, "The technology used in the carbon dioxide process extends the shelf life of Maehyang strawberries to 15 days. This technology will enable us to export strawberries to other Asian destinations, too, as it helps maintain freshness. We will apply this technology to other agricultural products and expand the volume of our exports."
By Yoon Sojung
Korea.net Staff Writer
Photos: RDA, Jeon Han
[email protected]