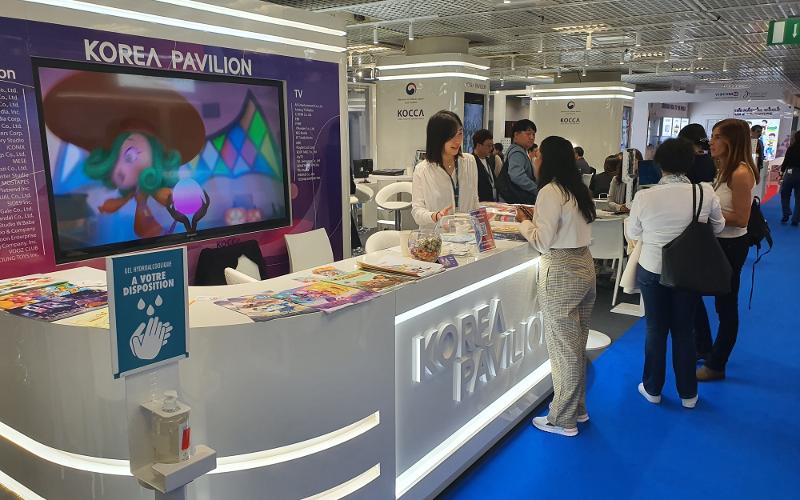 By Aisylu Akhmetzianova
Photos = Ministry of Culture, Sports and Tourism
Korean companies have doubled their exports at the world's largest trade event for broadcast media content.
The Ministry of Culture, Sports and Tourism and Korea Creative Content Agency on Nov. 21 said domestic companies that attended this year's MIPCOM (International Co-Production and Entertainment Content Market), the world's largest trade fair for broadcast content in Cannes, France, from Oct. 17-20, signed export deals worth USD 16.64 million (KRW 22.05 billion).
This year's MIPCOM featured 321 broadcast and video content companies from 108 countries, 10,896 staff from the field and 3,100 buyers attending to engage in consultations such as export contracts and production of remakes.
More than 300 people from Korea attended the event, the nation's highest in the fair. Seventeen domestic companies signed export deals worth a combined USD 16.64 million for 63 pieces of content, up a whopping 105.9% from last year's figure of USD 8.08 million and 4% more than USD 15.89 million posted in 2019, the year before the outbreak of COVID-19.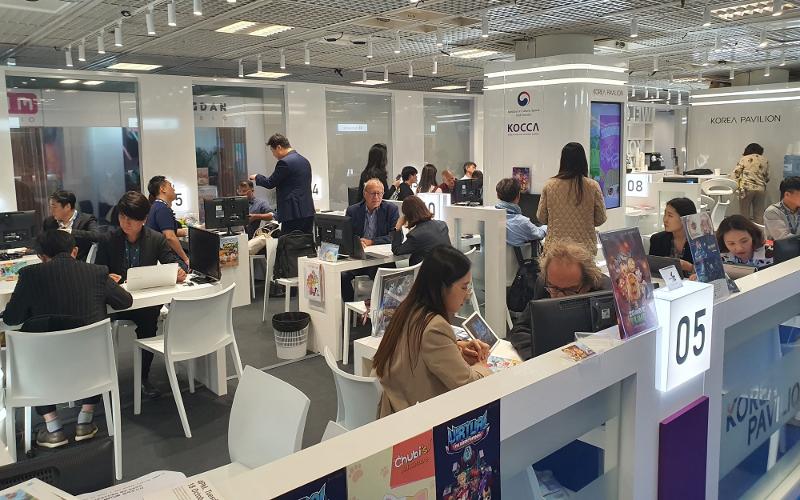 This year's event saw the conclusion of contracts on Korean works in a range of genres like entertainment shows and dramas for export to the North American and European markets. The reality competition show "Masked Singer," which saw record-high ratings in Germany, the U.S. and Australia, was sold to South Africa and has been exported to 55 countries.
From Nov. 23-24, Korean content companies in the United Arab Emirates will take part for the first time at the Dubai International Content Market, marking the country's first foray into the Middle East and North Africa to meet rising demand for Hallyu in both regions.
aisylu@korea.kr