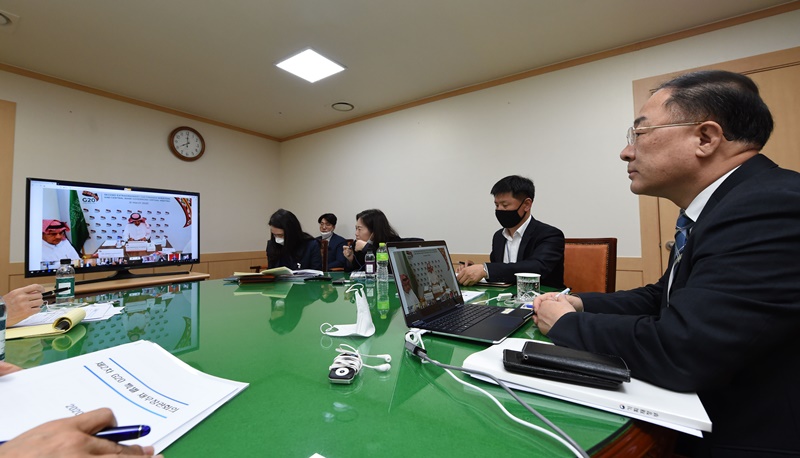 By Kim Young Deok and Lee Jihae
Deputy Prime Minister and Minister of Economy and Finance Hong Nam-ki on March 31 proposed to the Group of 20 (G-20) nations the distribution of special drawing rights and the extension of currency swaps among G-20 banks to bolster the global financial safety net.
In a videoconference of G-20 finance ministers and central bank governors, Minister Hong proposed a currency swap at a pre-determined exchange rate at a certain juncture to stabilize the global financial market, which is reeling from the outbreak of the novel coronavirus disease (COVID-19).
He also stressed the importance of an action plan's specificity and practicality and expressed the Korean government's intent to actively cooperate on the issue. G-20 leaders had agreed on March 26 at their Extraordinary Virtual Leaders Summit to devise the plan.
As the co-chaircountry of the International Financial Architecture Working Group, Korea will cooperate with other G-20 member states and the International Monetary Fund (IMF) to review all possible methods and submit a specific proposal in this month's meeting, the minister added.
Special drawing rights are external reserves issued by the IMF to respond to a global liquidity crunch.