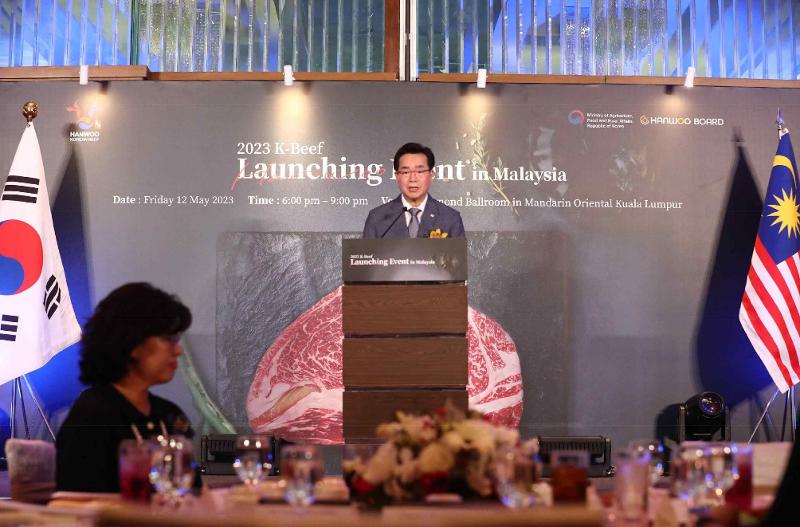 By Yoon Sojung
Photos = Ministry of Agriculture, Food and Rural Affairs
Halal-certified hanwoo (premium beef) will be exported to Malaysia.
This is the first time for such meat to be shipped overseas.
The Ministry of Agriculture, Food and Rural Affairs on May 14 said it signed a contract to export halal-certified hanwoo to Malaysia and held a launching event on May 12 in Kuala Lumpur.
The event commemorated the conclusion of the first deal to officially ship the beef to the Southeast Asian country. Figures from Malaysia's government, distributors and dining sector attended the event to sample and learn about the meat's excellence.
Since launching quarantine negotiations for exporting the beef in October 2016, the ministry has aggressively sought to ship hanwoo to Malaysia. In March, the Department of Islamic Development Malaysia gave its final approval to halal-certified slaughterhouses in Korea, paving the way for exports.
Through this deal, the ministry forecasts shipping 1,875 tons of hanwoo over the next three years, or 600 tons per year (2,500 cows), over 13 times the 44 tons shipped last year. It added that it expects to ship this beef to other Muslim countries thanks to this first deal with Malaysia.
The ministry aims to thoroughly manage the history of all procedures of the beef from the shipping, storage and distribution stages to sales to customers.
"I find it very meaningful to be with government officials here to mark hanwoo's first export to Malaysia, which has conducted brisk exchanges with our country for over 60 years," Minister of Agriculture, Food and Rural Affairs Chung Hwang-keun said.
"Global interest in Korean food is high due to the influence of Hallyu (Korean Wave) like K-pop, so if hanwoo exports expand, we expect this to contribute to stabilizing the meat's production and creating profits for farms."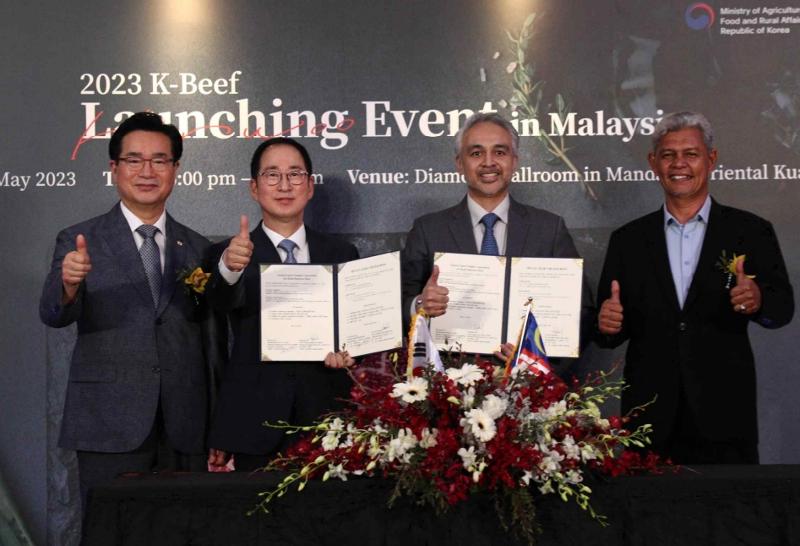 These are example price tags for halal-certified hanwoo slated to go on sale in Malaysia.
arete@korea.kr