Hanji, Korea's traditional hand-made mulberry paper, was on exhibit for European audiences in Germany this year for the third consecutive year.
The Korea Crafts & Design Foundation (KCDF) participated in Paperworld Frankfurt 2016 from Jan. 30 to Feb. 2. The exhibition is one of the biggest trade fairs for paper, office supplies and stationery. This year, the Hanji booth was moved from the Asia section to the main hall, and it had on display a range of different types of hand-made paper, and products that incorporated Hanji into the fabric of their design.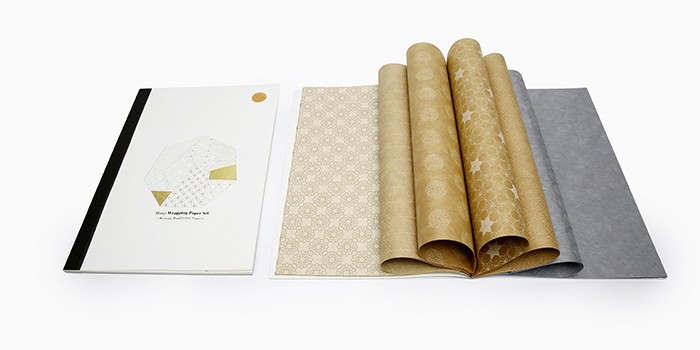 At the exhibition were 14 Hanji enterprises showcasing a total of 26 types of hand-made mulberry paper. Some 60 different products made by 17 Korean designers were featured. The products included stationery, wallpaper, lighting fixtures and other household items.
Also on display were 12 newly-developed types of Hanji that were registered last year with Material ConneXion, a New York-based global materials consultancy. For example, one type, known as "3-D joomchi Hanji" is a special type of paper made by crumpling wet Hanji and then flattening it out again by hand. Repeating this process several times creates a type of Hanji that is strong and resilient.
Over the past few years, paper trading firms, collectors and artists from Europe, the Americas and Asia have shown growing interest in hand-made mulberry Hanji paper. Ever since Korea started participating in Paperworld Frankfurt, in 2014, a number of Korean artists and designers have submitted their works to art shops and pop-up stores in Germany, the Netherlands, the U.S. and Spain.

By Lee Hana
Korea.net Staff Writer
Photos: Ministry of Sports, Culture and Tourism
[email protected]