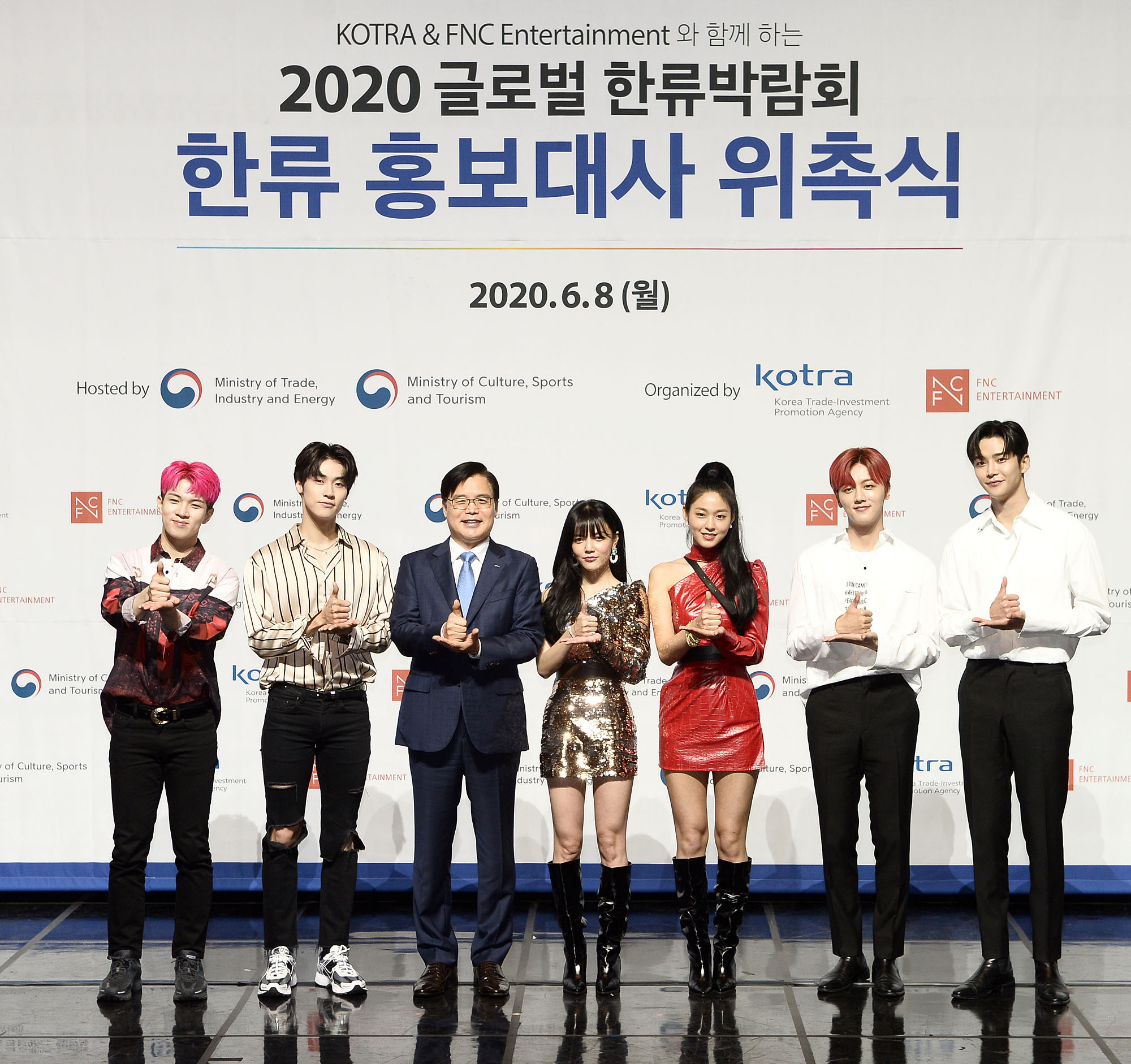 By Lee Hana and Lee Jihae
Korea Brand & Entertainment Expo (KBEE), a trade fair showcasing the nation's most promising consumer goods and services, will be held online for the first time from June 13 to late August.
The Ministry of Trade, Industry and Energy announced on June 12 that along with the Ministry of Culture, Sports and Tourism, the Korea Trade-Investment Promotion Agency and FNC Entertainment, it will jointly host this year's KBEE.
The event will be held on the official KBEE website (www.kbee.kr) and the event's social media accounts, as well as on the official BuyKorea site, an online platform for global business (www.buykorea.org).
The event's focus is support for online marketing for about 500 providers of seven promising export goods or services such as quarantine, as well as targeting consumers who stay mainly at home.
The entire marketing process will be held online due to the pandemic, including individual export consultations and sales promotions.
BuyKorea has a separate section on its website featuring goods and services related to COVID-19, such as those for people spending much of their time at home, advanced education technology and COVID-19 test kits.
Three K-pop acts appointed KBEE's promotional ambassadors – AOA, N.Flying and SF9 – will hold a one-hour online concert to kick off the event on June 13. Viewers can watch them at 6 p.m. on June 13 and 2 a.m. the next day Korean Standard Time on the official YouTube channels of KOTRA and FNC.
"Since the inaugural event in 2010 in Bangkok, the event this year marks its 11th year (17 events), and because of COVID-19, we will hold it online in converting to a non-contact manner to support the overseas push by Korean corporations," the trade ministry said.
"We will utilize the globally competitive Hallyu to promote worldwide the excellence of Korean goods and services on the global market."