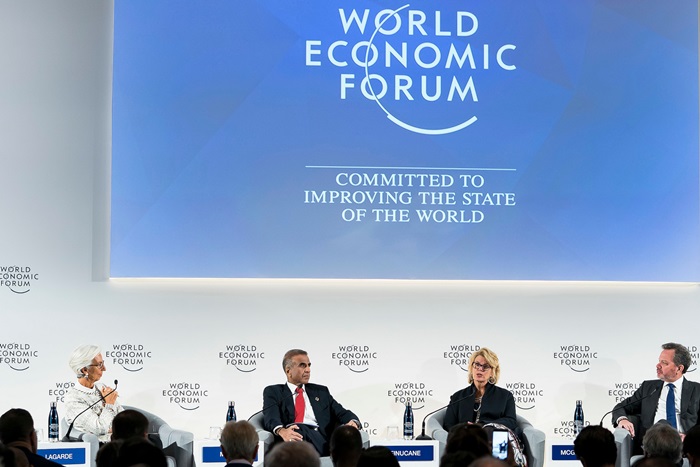 By Kim Eun-young and Hahm Hee-eun 
Korea is ranked as the world's best in ICT adoption and macroeconomic stability, and ranked 15th in the global competitiveness evaluation by the World Economic Forum (WEF).
The WEF collected statistical data and questionnaires in four sectors: human capital, agility, resilience, openness and innovation. The four sectors are divided into twelve pillars and 98 indicators.
Compared to last year's WEF evaluation, in which Korea ranked 26th, the rankings have clearly jumped to another level. This is mainly due to the new methodology for the evaluation, which assesses the impact of the Fourth Industrial Revolution (4IR).
In further detail, Korea received the highest score in the number of broadband internet subscribers, and was ranked 6th in the number of internet users, both which are indicators for the ICT adoption level. As for price stability and debt management in the public sector, the indicators for macroeconomic stability, Korea ranked at the top. In addition, Korea ranked 2nd in R&D investment and 3rd in patent application, which are in the field of openness and innovation.
In contrast, Korea received relatively low grades in product market and labor market, which ranked 67th and 48th, respectively.
The WEF report ranked the United States as the top country out of the 140 economies, followed by Singapore and Germany. Among the Asian countries, Korea was ranked 5th after Singapore, Japan, Hong Kong and Taiwan.
Regarding the WEF evaluation, a government official from the Ministry of Economy and Finance said, "In order to make up for the relatively weak sectors, such as sustainable development, the Korean economy requires an inclusive growth that encourages consumer-oriented growth and innovative growth. Moreover, innovation in the economy, society and in all other fields are needed to provide productivity and efficiency from the supply side."
eykim86@korea.kr