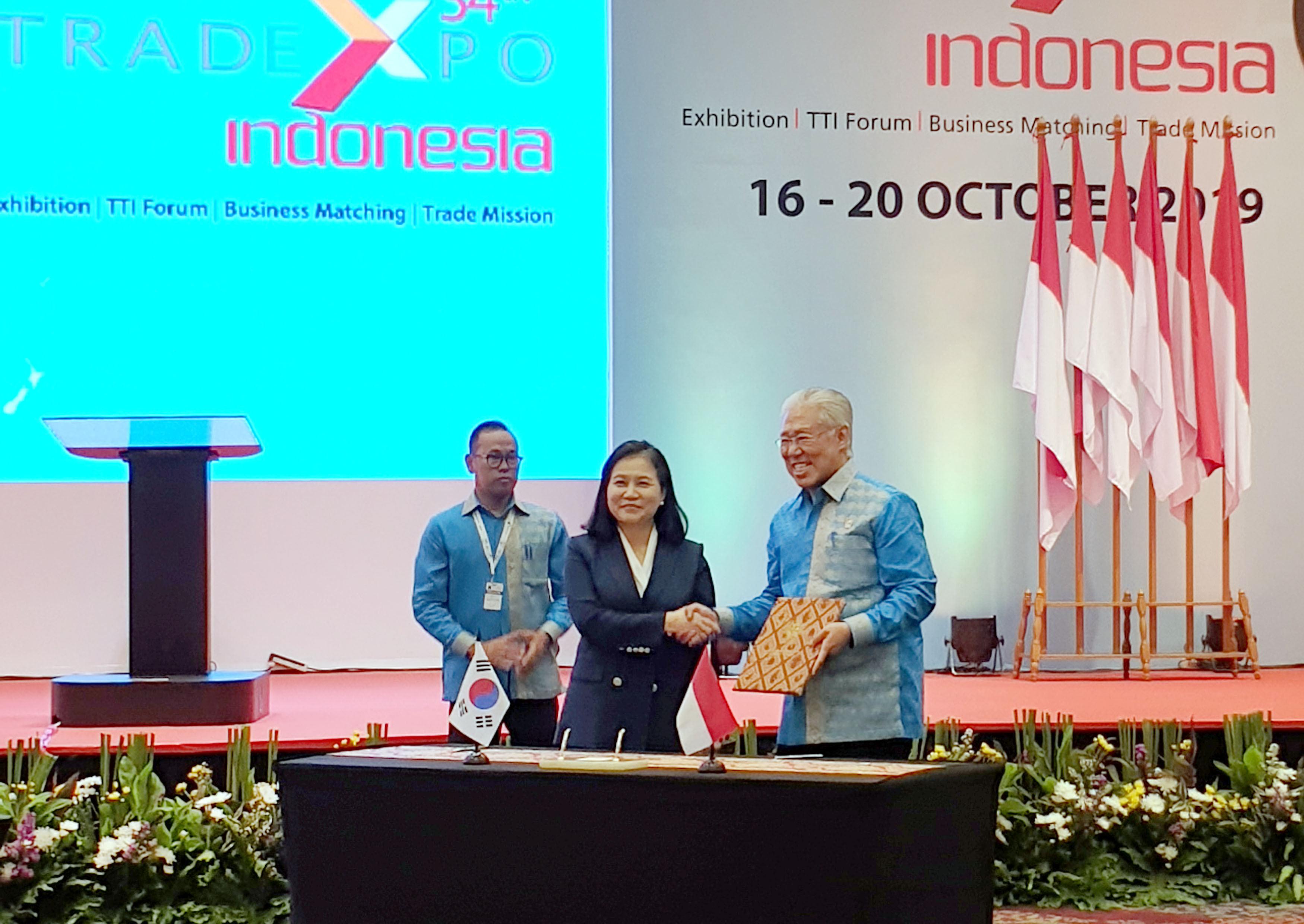 By Min Yea-Ji and Lee Jihae
Korea and Indonesia on Oct. 16 ratified their Comprehensive Economic Partnership Agreement (CEPA), a de facto free trade agreement that is expected to add momentum to Seoul's New Southern Policy.
Trade Minister Yoo Myung-hee and her Indonesian counterpart Enggartiasto Lukita announced the deal's ratification in Jakarta and signed a joint statement.
The accord stipulates that Korea scrap 95.5% of tariffs on Indonesian imports accounting for 97.3% of Korea's import amount from Indonesia and Indonesia 93% of its tariffs on Korean imports that account for 97% of Indonesia's import figure from Korea.
The deal also simplified the standards for defining the country of origin for material components, making it easier to import offshore materials. It also amended the equity limit for foreign investors and opened the sectors of online games, wholesale and retail distribution, and construction, areas that command high interest from Korean companies.
The two countries agreed to facilitate human resource exchanges in high-tech sectors such as science and technology, software and robotics.