Anyone who enjoys cooking is always interested in high-quality kitchen appliances. Well-functioning appliances can minimize nutritional loses and can add more flavor to make dishes tastier.
The recently rising interest in healthy and non-processed foods is also deeply related to the importance of quality kitchen tools. For this reason, Hurom's slow juicers and Happycall's pots and pans have been winning popularity from customers around the globe.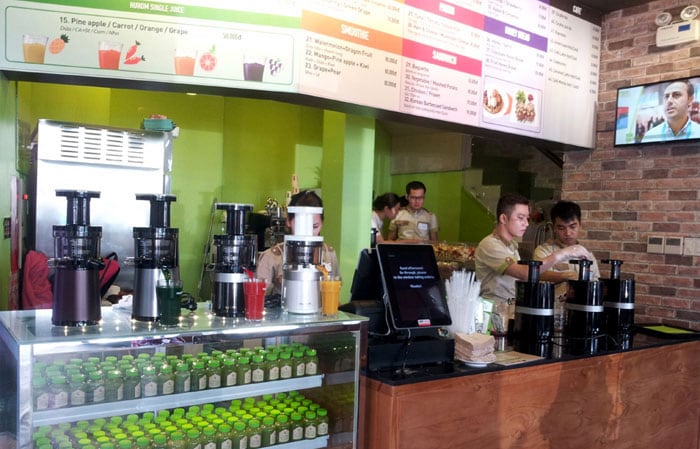 To make juice with existing juicers, users have to prepare the ingredients beforehand, peeling or extracting the seeds and adding water. Unlike existing machines, however, Hurom's "slow juicers" slowly crush and squeeze the ingredients by using a special auger that doesn't require extracting the seeds or peeling the slices. Using this machine, people can make healthy juice and consume the undamaged vitamins and minerals or the living enzymes in the original ingredients.
The slow juicing method uses a Low Speed Technology System (LSTS), an original technology developed by Hurom in 2005. The company has applied for more than 100 patents on it and holds patents and certifications in many countries, including the U.S., Germany, Switzerland and Russia.
In August last year, a U.S. tech and culture monthly introduced Hurom slow juicers as a "Buy it Now" item, saying that its slow juicing technology is, "fantastic, pushing a technology that will likely leave 'fast' juicing obsolete."
Joe Ray, the author of the article, tested a Hurom slow juicer and compared it to another machine, using both vegetables and fruits. When tested with apples, he said the outcome from Hurom's machine was like a, "near-perfect transformation of the original fruit into a different state," with little oxidization, unlike the juice made with other machines, and he praised Hurom's slow juicing technology.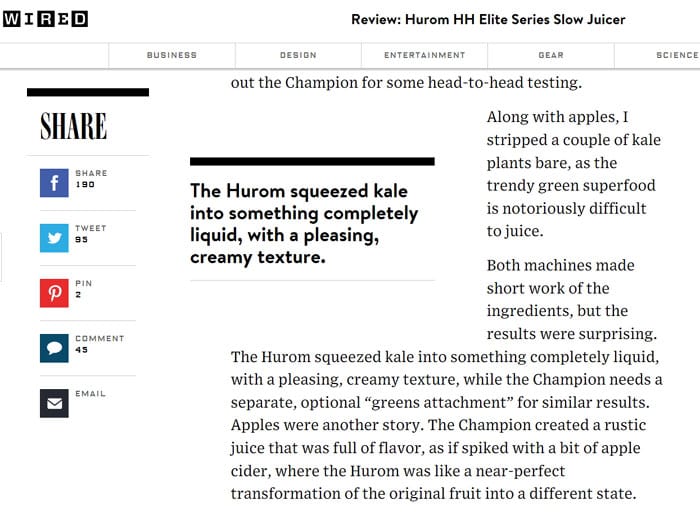 Hurom's total sales reached USD 256 million last year. Hurom juicers can be found in 71 countries. According to a Korean home shopping channel, CJ O Shopping, Hurom juicers became a hit in terms of sales performance in the first half of last year, recording KRW 7.1 billion in sales in six countries: China, Japan, India, Vietnam, Thailand and Turkey.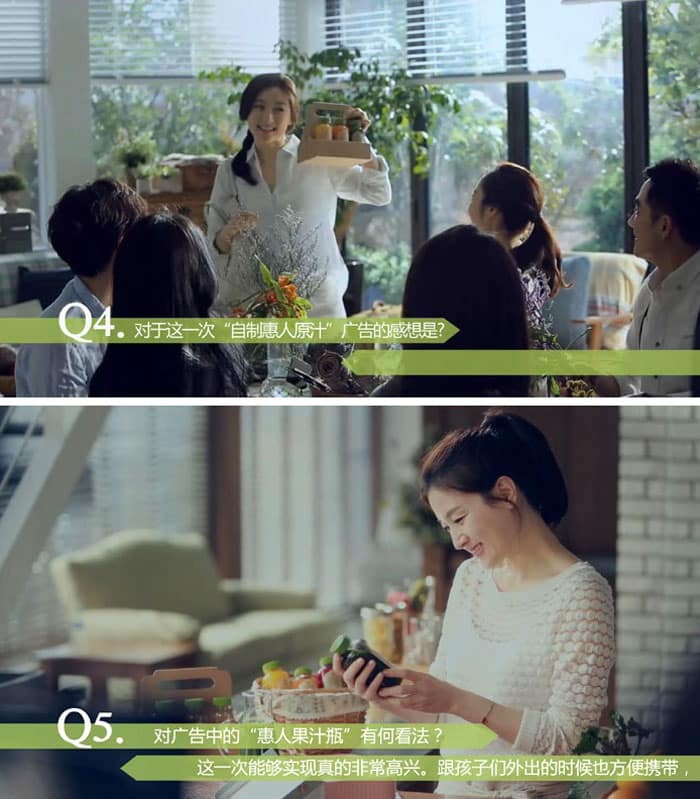 Beyond juicers, every kitchen needs a set of pots and pans. The frying pans and pots made by Happycall are another Korean kitchenware item that is popular overseas. Happycall's coating methodology and the materials it uses are particularly important because these housewares help to make the food tastier and prevent the ingredients from sticking.
Happycall uses only top-quality aluminum as its source material, which contains the lowest level of impurities. To make a frying pan, the company uses a special forging method by pressing the material under more than 2,500 tons of pressure, unlike ordinary frying pans that are made under only about 300 tons of pressure. For its exterior, Happycall uses silica, a material used in high-quality porcelain, unlike other frying pans that use merely paint.
Happycall's double-sided frying pan is also quite popular. It has a frying pan hinged like a lid on top of another frying pan. When roasting fish or meat, chefs don't have to worry about odors or oil splattering. This pan helps keep the food moist when cooking and doesn't change the form or shape of the ingredients.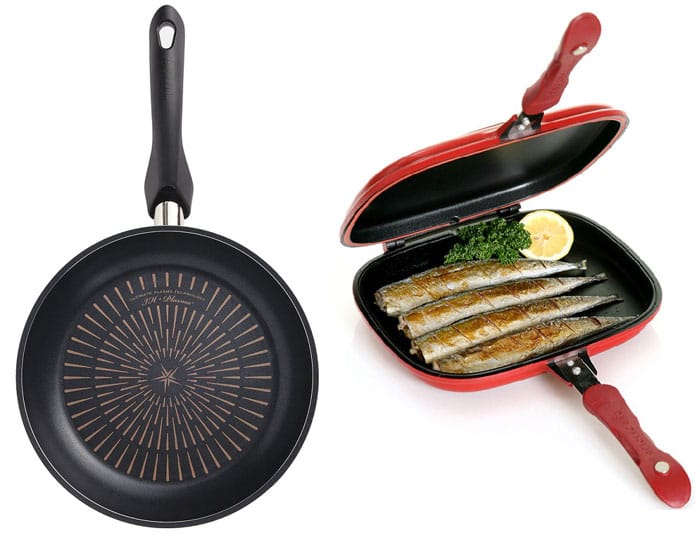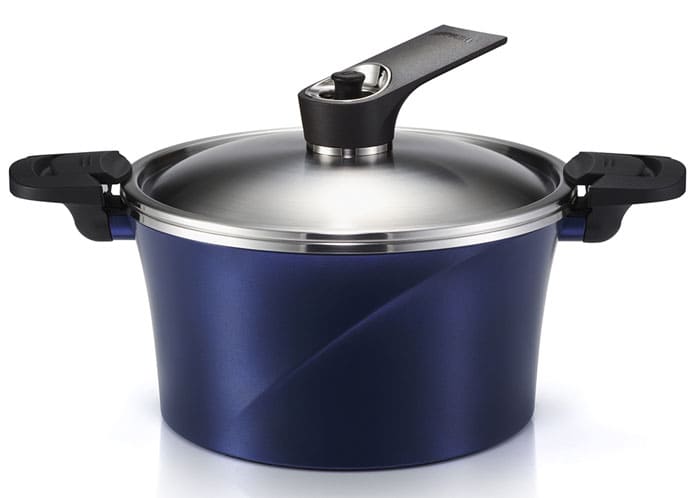 Regarding its ceramic pots, Happycall applies an advanced alumite process to the inside and outside of its pots, whereas a ceramic coating is used on the aluminum body of most regular pots. The alumite process is a high-quality ceramic coating methodology normally used in aircrafts or automobiles that prevents corrosion. Today, Happycall kitchenware can be found in 30 countries and sales hit USD 230 million last year.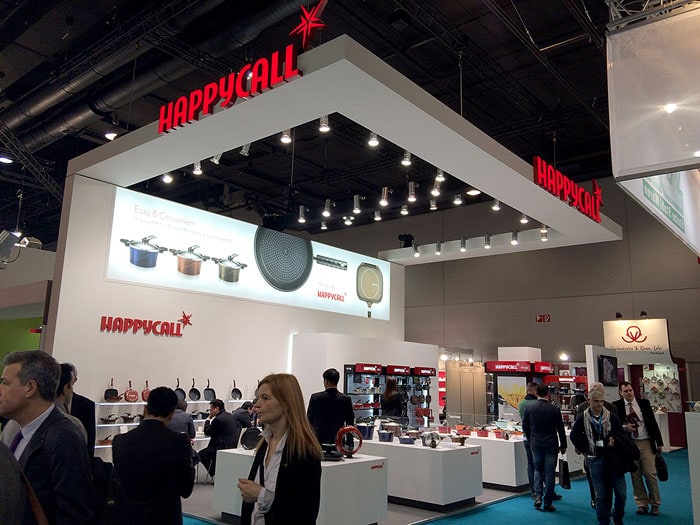 By Yoon Sojung
Korea.net Staff Writer
[email protected]