Korean retailers, bakeries and home shopping channels have recently been winning more and more favorable responses from their Vietnamese customers.
Since entering the Vietnamese market in 2008, Lotte Mart has so far opened 11 stores across the country as of February 2016. Lotte has differentiated and improved its fresh food sections by wrapping the fruit in packaging that highlights its quality and freshness.
Those who visit the grocery store chains can not only shop for food items, but also enjoy cultural experiences or sport and leisure activities, as the stores are normally adjacent to movie theaters or sports facilities. In the case of Lotte Mart's shopping mall in southern Ho Chi Minh City, the store is built alongside other facilities, such as a movie theater, a bowling alley, a billiards hall and video arcades so that customers can enjoy both shopping and their leisure time.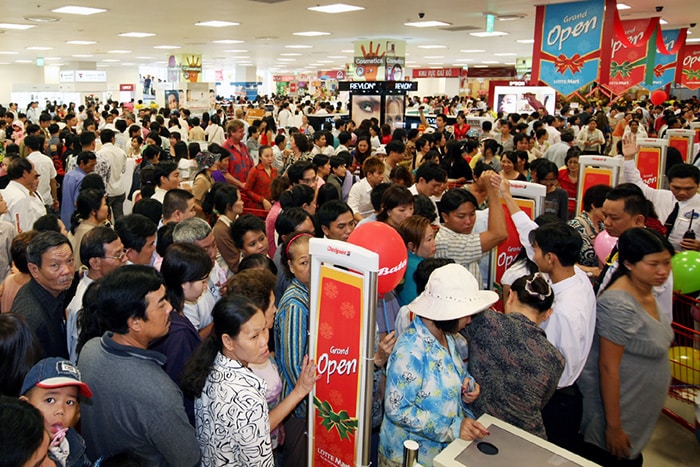 Approximately 10,000 customers have so far visited E-Mart's first Vietnamese store in the Go Vap District of Ho Chi Minh City, which opened last December. A majority of them are strongly interested in the food-to-go section where people can pick up some pizza or tteokbokki, rice cake seasoned in a spicy sauce, to take home. They also show high interest in E-Mart's in-house labeled products. The store also has various facilities, such as a special area for children dubbed the kids' zone, a private educational institute that teaches English, and a book café where parents can have fun with their children.
E-Mart focused on the demands of local consumers by hiring local workers to make up about 95 percent of the staff, about 300 people.
In the home appliances section, it created a karaoke corner for customers, considering the preference of Vietnamese to sing. E-Mart created a special section to introduce Korea-made products and products that carry E-Mart's in-house label. It also has convenient facilities that are hard to find at other local shopping malls, such as a special food hall, a sports club for kids and an English club for children. E-Mart also built a special parking lot that can accommodate up to 1,500 motorcycles or scooters, as most locals use two-wheelers to get around.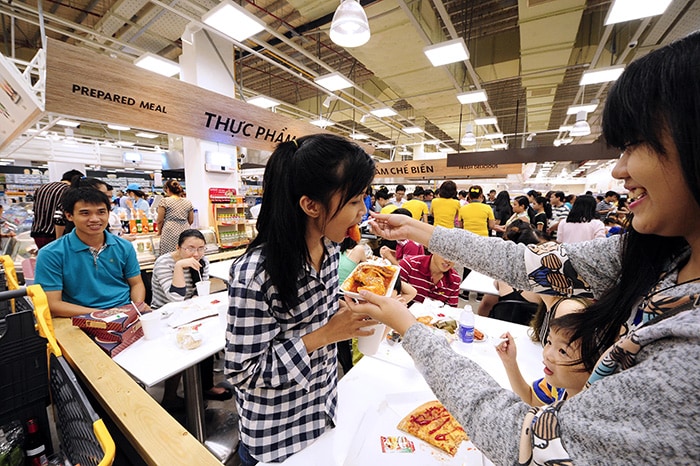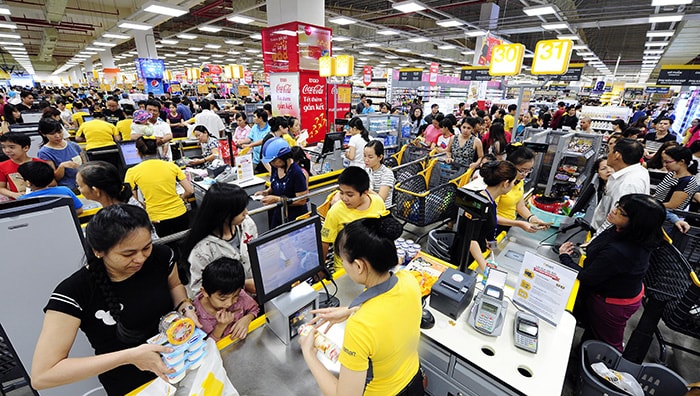 The bakery franchise Tous les Jours is also popular in Vietnam. Since entering the Vietnamese market in 2007, the company has so far opened 31 branches across the country. Tous les Jours won local customers' attention when it first introduced to the country café-type shops with chairs and tables. The company then received favorable responses when it introduced a free valet parking service for bicycles, motorcycles and scooters, some of the main transport methods for local consumers.
Consumers gave favorable responses to Tous les Jours when it introduced Korea-style mileage and membership systems, a first-ever of its kind in Vietnam. Tous les Jours also won popularity for its range of French-style baked goods, such as croissants, egg tarts and croque-monsieurs, as Vietnamese people eat bread as their main staple due to past French influences.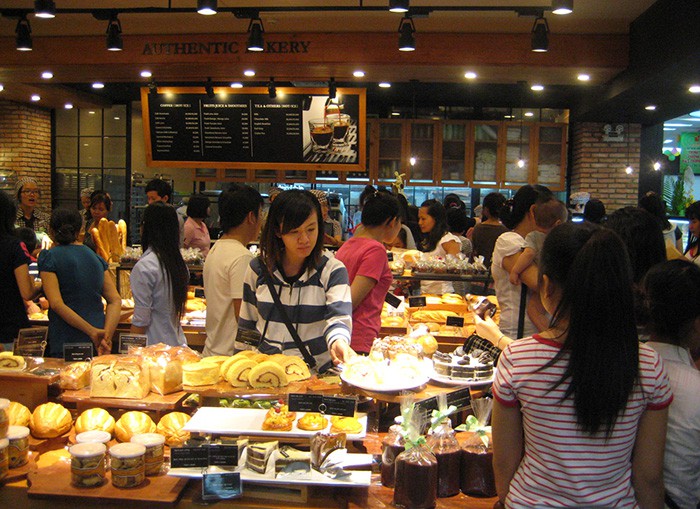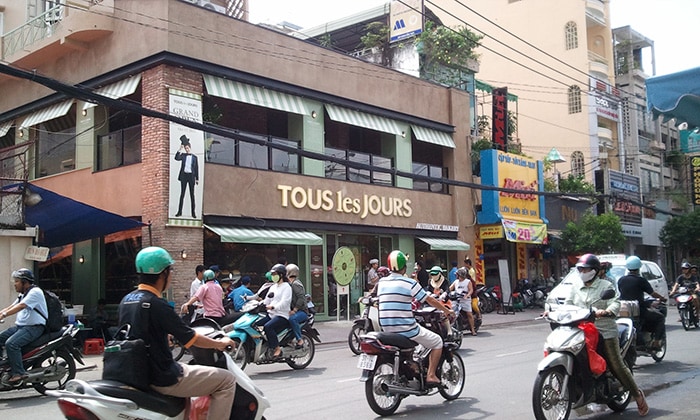 Korean retailers are also leading the home shopping market in Vietnam. Since 2011, CJ O Shopping has been broadcasting to Vietnamese viewers through SCJTV, a joint TV channel established with Vietnam's state broadcaster, SCTV. Other Korean TV home shopping channels — GS and Lotte — have also entered the Vietnamese market since 2012 in cooperation with local partners. The accumulated share of all Korean home shopping channels in the Vietnamese market account for about 90 percent of the home shopping market there.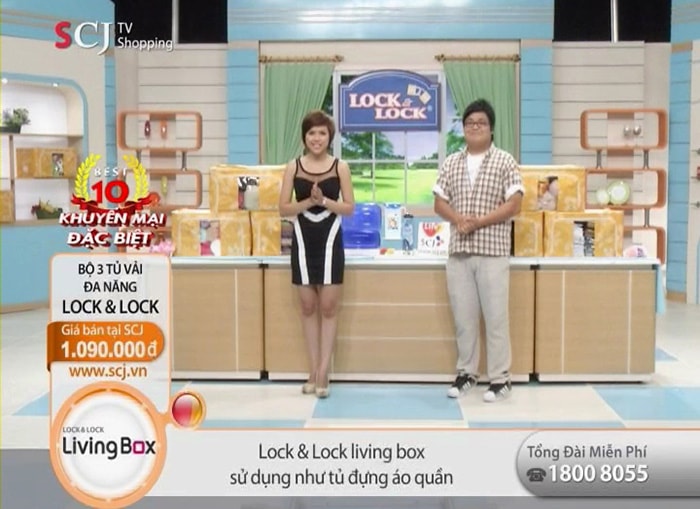 By Yoon Sojung
Korea.net Staff Writer
[email protected]