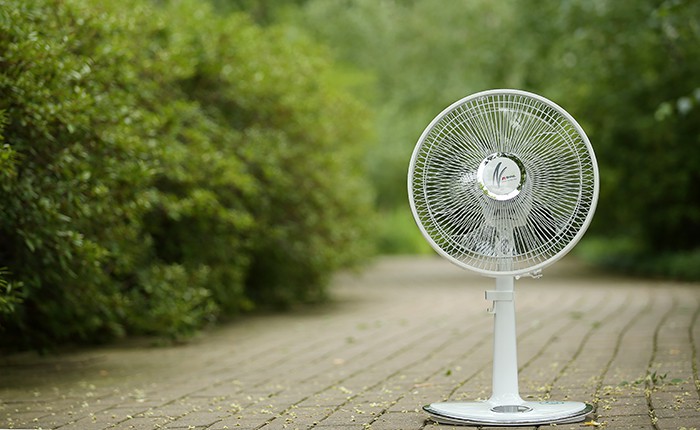 An electric fan is a must-have item for the summer, as it creates a fresh, cool breeze. To generate the flowing air, an electric fan must have a good motor and one that doesn't make much noise. Shinil electric fans have always met all these requirements.
Since its establishment in 1959, Shinil Industrial has been producing small motors and electric fans. In 1973, the company became the first Korean firm to export its motors to Japan. It later exported electric fans to the U.S., the U.K. and to Southeast Asian countries. Unlike other companies that use sintered metal bearings and motors that contain oil, Shinil use its own ball-bearing motors that make less noise and have fewer vibrations, giving a boost to durability.
The company's research and development efforts can be seen through its recently released "micro gentle breeze" electric fan. Unlike existing products where users have three or five fan speed settings, Shinil's new fan has eight speeds. Also, thanks to its temperature sensor, it can automatically control the speed of the fan.
Another noticeable Shinil product is its "smart touch safety" electric fan. This product prevents users from getting hit by the fan blades, as it is equipped with a special sensor that stops the machine when it is touched by human hands or any human body part. This is especially popular for families with small children. It also has a child-lock that stops the buttons from working in order to prevent a child from changing the settings.
Shinil has met the varied demands of its customers by launching a variety of products, ranging from pedestal fans, wall fans, standing fans, ceiling fans, small fans, tower fans and other types of electric fans.
Shinil's electric fans can currently be found in many Asian countries, including China and Indonesia, and in markets in the Middle East, such as the U.A.E., and in the U.S. The company further plans to extend its market to Europe in 2016.
More information is available at the company's homepage in both English and simplified Chinese: http://www.shinil.co.kr .
By Yoon Sojung
Korea.net Staff Writer
[email protected]