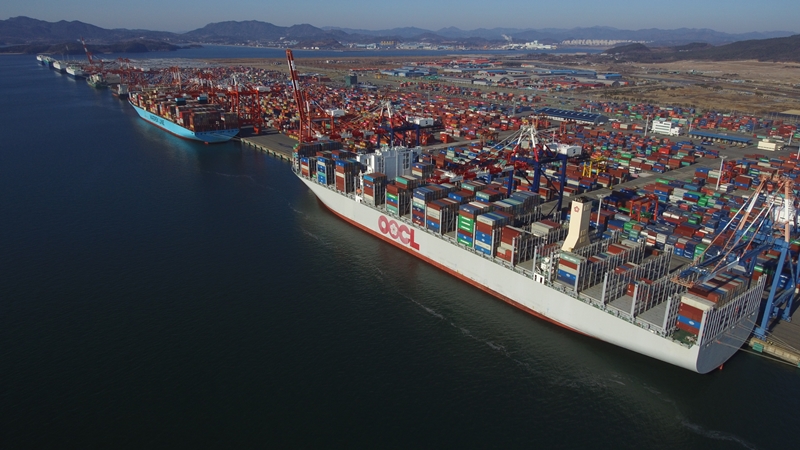 By Kim Yeojin and Yoon Sojung
Korean shipbuilders last month took the top spot for global orders by securing more than half of the world's total.
Yonhap News on Nov. 9 reported this based on data from Clarkson Research, a British company that analyzes the global shipbuilding and shipping markets.
Clarkson said Korea received last month orders for 112,000 compensated gross tons (CGT) spanning 26 vessels, or 52% of all global orders. No. 2 China had 810,000 CGT (35 vessels), or 38%.
The world's cumulative volume of shipbuilding orders this year from January to October was an estimated 40.99 million CGT, surging 162% from 15.63 million CGT over the same period last year and the most since 46.98 million CGT in 2013.
By country, China had the largest cumulative volume of 19.93 million CGT spanning 756 vessels. Korea was second with 15.79 million CGT (373 vessels) and Japan third with 3.71 million CGT (174).
By vessel type, large container ships saw orders surge thanks to an increase in global logistics volume. For such vessels larger than 12,000 TEUs, orders for 11.09 million CGT (186 vessels) came in the first three quarters, skyrocketing 804% from the same period last year.
Orders for large-size liquefied natural gas (LNG) ships was an estimated 4.76 million CGT, a 99% jump, while those for bulk carrier ships shot up 213% to 2.34 million CGT.