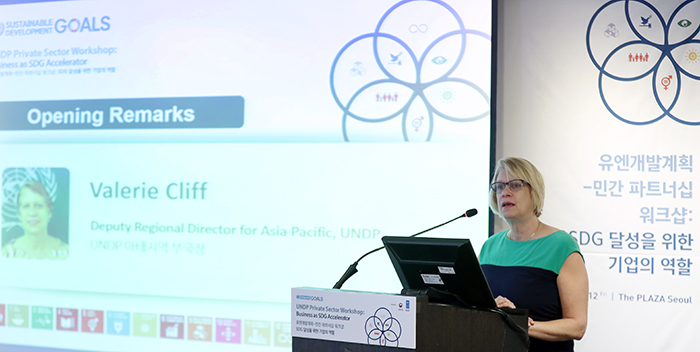 By Lee Hana
Photos = Jeon Han
Seoul | April 12, 2019
The United Nations Development Program (UNDP) on April 12 opened a workshop in Seoul for Korean private businesses to discuss opportunities related to the U.N. sustainable development goals (SDGs).
Co-hosted by the UNDP Seoul Policy Center and the Ministry of Foreign Affairs at the Plaza Hotel, the event outlined the 2030 Agenda for Sustainable Development and explored how private companies can incorporate SDGs into their business models.
"The private sector has the potential to be a catalyst for achieving development goals. Translating intent to concrete engagement with the SDGs remains a challenge for many businesses, but businesses must adopt and transform their strategies, and speak the language of not only financial results but also social and environmental results as well," said Valerie Cliff, UNDP deputy regional director for Asia-Pacific, in her opening remarks.
"South Korea's rise from the devastation of the Korean War to become the eleventh-largest economy and a major contributor of development aid is truly inspiring. Its outward facing economy can lend hope and guidance to governments and business sectors around the world."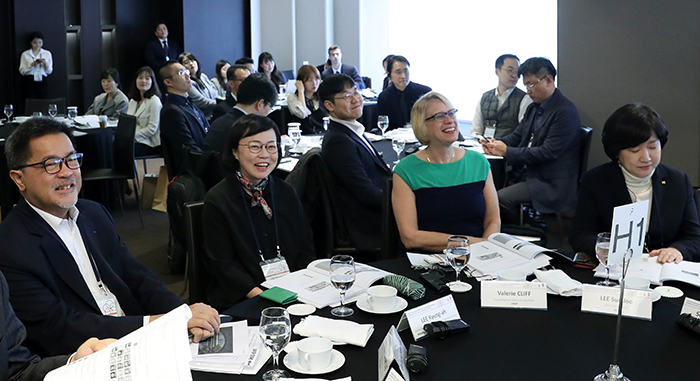 According to a 2017 report by the Business and Sustainable Development Commission, up to USD 12 trillion in new economic opportunities can be generated through investments in SDG-related ventures including in agriculture, cities, energy and health care.
The 2030 agenda, adopted in 2015 by U.N. member states, builds on the world body's millennium development goals but emphasizes people-centric issues such as poverty, disease, education, gender equality, climate change, environmental pollution, production, labor and consumption.