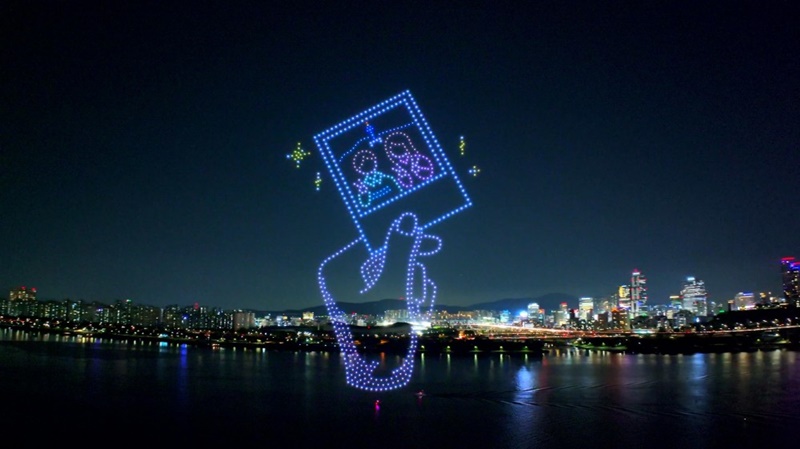 By Wu Jinhua
A thousand drones next week will illuminate the night sky of Seoul.

The Seoul Metropolitan Government on Nov. 2 announced the final Hangang Drone Light Show of the year on Nov. 9 at Ttukseom Hangang Park in the city's Gwangjin-gu District.

Eight such shows were planned for the second half of this year following those in the first held from April to May. One scheduled for Sept. 15 was postponed to Nov. 3 due to rain and again to Nov. 9 because of a forecast for showers.

Held under the theme "Land of Imagination," the upcoming event will pique viewer imagination through storytelling about a mysterious world of fairytales that appears after opening a secret book.

The number of drones for the show in the year's second half was raised from 700 to 1,000 for a richer and fancier spectacle.

Another drone performance is scheduled using the best bits of shows from the year's second half 1 based on public votes held from Oct. 27 to Nov. 1.

Before the 10-minute main drone show starts at 8 p.m., the Seoul Metropolitan Government will host a culture and arts concert for an hour from 7 p.m. After the main show ends at 8:10, a busking performance will be held followed by an additional 10-minute drone light show from 9 p.m.

More information is available on the show's official Instagram account (@seouldroneshow_official).

jane0614@korea.kr