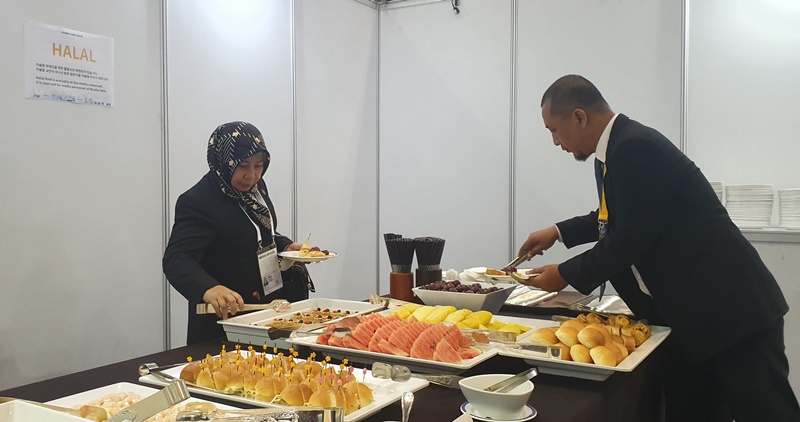 By Kim Young Deok and Kim Hwaya
Photos = Kim Young Deok
Busan | Nov. 25, 2019
"I didn't expect Korea, a non-Muslim country, to prepare halal food."
Fadjar djoko Santoso, an Indonesian reporter visiting Korea to attend the ASEAN (Association of Southeast Asian Nations)-ROK (Republic of Korea) Commemorative Summit, on Nov. 25 showed his surprise after looking around the Media Center at the Busan Exhibition and Convention Center (BEXCO).
"I've been to many countries to cover summits but didn't expect Korea, a non-Muslim country, to prepare halal food," he said, adding, "I was very surprised to see that this special summit offers halal food suitable for Muslims."
"I will just use (this restaurant) during the special summit period," he said, then smiled.
The restaurant prepared 350 servings of halal food to support media personnel from Islamic nations during the summit period of Nov. 25-27.
Additionally, the media center has two prayer rooms exclusively for Muslims of 10 square meters each with prayer blankets and the Qiblah, a compass indicating the direction of Mecca, Saudi Arabia. Under Islamic law, Muslims must eat halal food and pray five times a day toward the direction of Mecca.