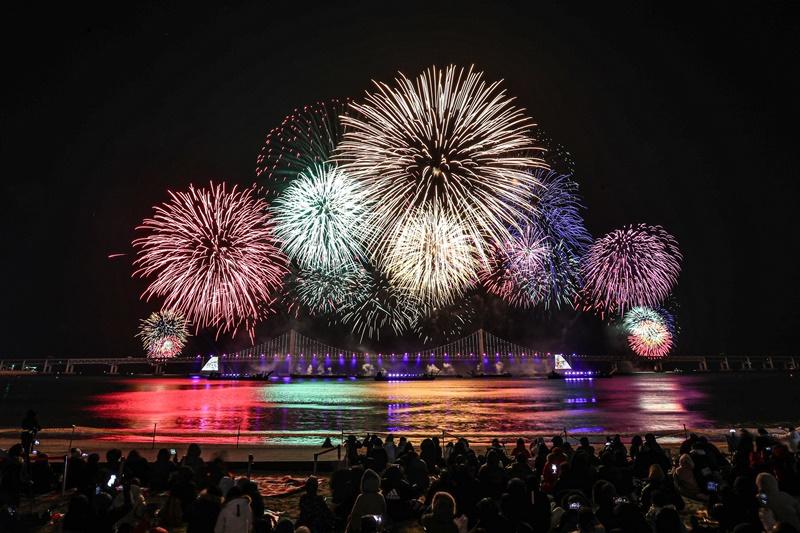 By Choi Jin-woo

Fireworks expressing Busan's wish to host the 2030 World Expo next month will light up the night sky over Gwangalli Beach in the nation's largest port city.
Busan Metropolitan City on Oct. 25 said the 18th Busan Fireworks Festival to be opened on Nov. 4 will be held in front of Gwangalli Beach in the city's Suyeong-gu District, Dongbaekseom Island in Haeundae-gu District and Igidae Coastal Walk in Nam-gu District.

This year's event will feature large-scale fireworks like those measuring 25 inches (63.5 cm) and thousands of others falling from the Gwangandaegyo Bridge like a waterfall during the displays Niagara Falls and Iguazu Falls to decorate the night sky.

From Nov. 4 between 2 p.m. and 6 p.m., preliminary events such as busking performances will be held. Other programs will run from 6 p.m. to 9:05 p.m. including the hourlong highlight Busan Multi-Fireworks Show, whose theme is "Dream, a Stage where Dreams Come True" and starts at 8 p.m.

"This is our final opportunity to show Busan's appeal to the world and prove its capacity to host a safe Expo ahead of the decision on the Busan Expo bid in November," the city government said. "We expect this to effectively play a role in uniting the enthusiasm of all residents for the bid."
It also pledged efforts to manage the crowd at the event based on professional and reinforced safety management given that over a million visitors are expected.
The festival will be livestreamed on the city's official YouTube channel Busantube (www.youtube.com/channel/UC35SH2IZCoDAyjdM_BKNVlA).

More information on the festival is available on the official website of the Busan Culture & Tourism Festival Organizing Committee (http://www.bfo.or.kr/festival_Eng/).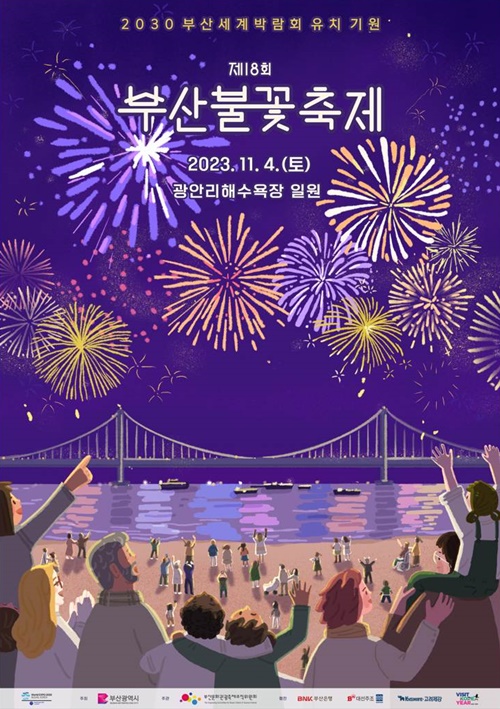 paramt@korea.kr