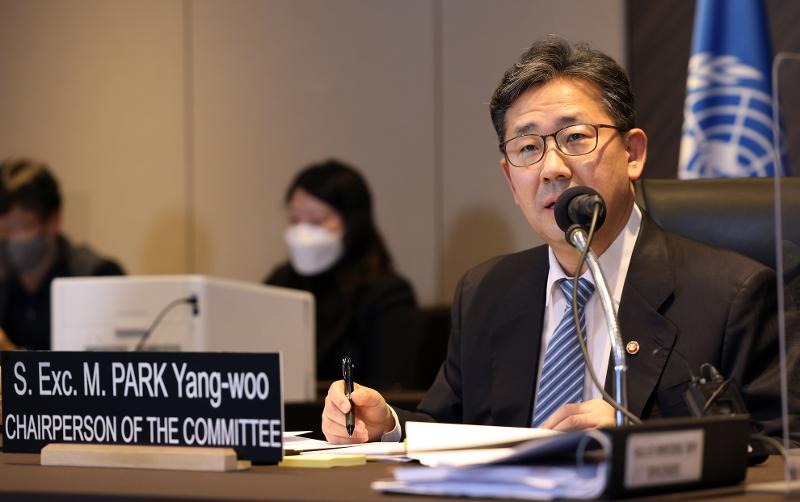 By Lee Jihae
The 14th meeting of the Intergovernmental Committee for the Protection and Promotion of the Diversity of Cultural Expressions will be held through Feb. 6.
The Ministry of Culture, Sports and Tourism on Feb. 3 said Minister Park Yang-woo is chairing the committee whose meeting began on Feb. 1.
Last year in February, Korea was named the chair country at the committee's 13th meeting considering the nation's leading efforts to develop the culture industry in developing countries.
This year's meeting is being attended via videoconferencing by 24 member and 149 non-member countries of the committee and international and non-profit organizations.
Participants will discuss 18 agenda including the status and direction of the International Fund for Cultural Diversity and implementation of agreements on cultural diversity in the digital environment.
Minister Park said, "Each country is sharing its experience and information on the main agenda and internationally discussing challenges and cooperation methods thereafter at this intergovernmental committee. So as chairperson, I will strive to achieve the desired results."
The committee holds a meeting every year on the protection and promotion of cultural diversity. The venue of this year's event was initially Paris but COVID-19 forced a change to a videoconference.
jihlee08@korea.kr