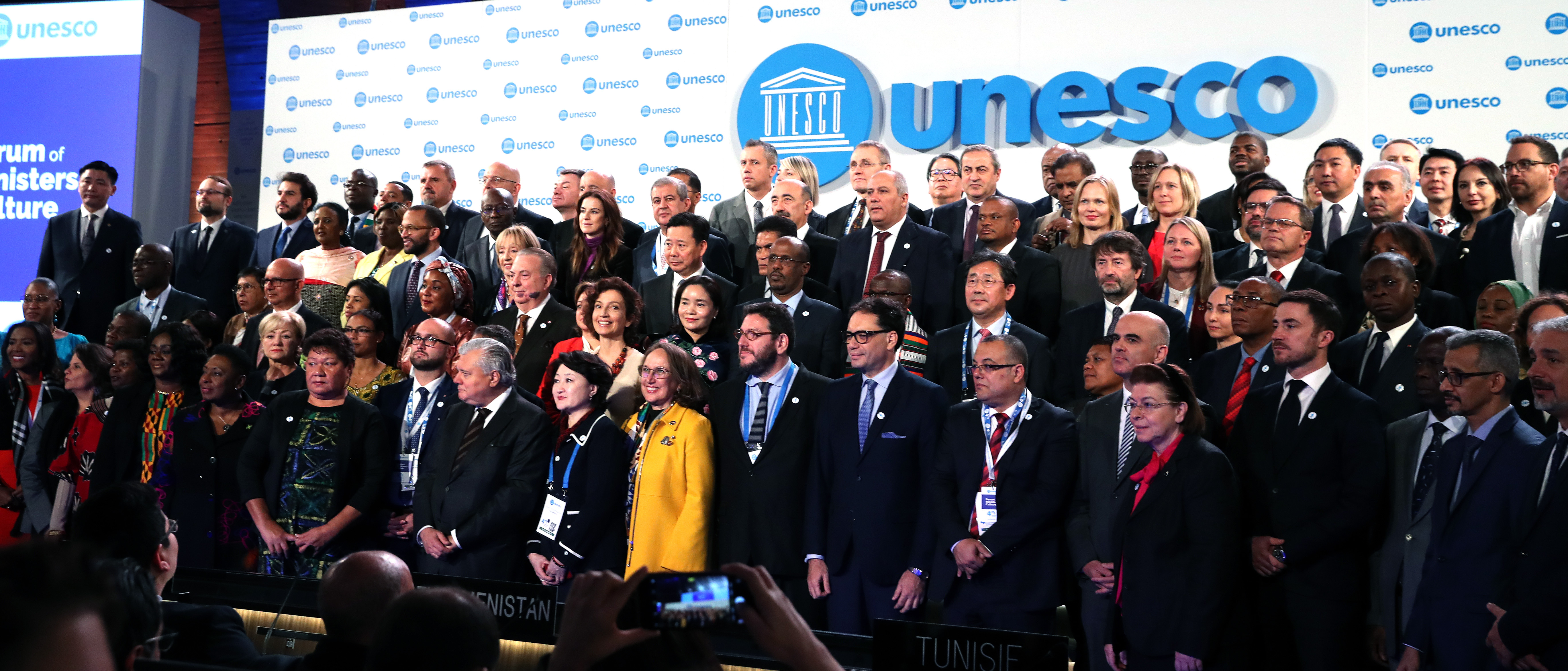 By Song Baleun and Kim Minji
Photos = Ministry of Culture, Sports and Tourism
The Ministry of Culture, Sports and Tourism and UNESCO will jointly help the two Koreas' bid to get the Demilitarized Zone (DMZ), a symbol of division and peace on the Korean Peninsula, recognized as UNESCO World Heritage.
Culture Minister Park Yang-woo on Nov. 19 attended the UNESCO Forum of Ministers of Culture at the United Nations organization's headquarters in Paris and held talks with UNESCO Director-general Audrey Azoulay. "Just like UNESCO assumed an active role when the two Koreas for the first time jointly listed ssireum (traditional Korean wrestling) on the list of UNESCO Intangible Cultural Heritage, we ask for (UNESCO's) cooperation in helping the two Koreas get the DMZ on the list," Park said.
Azoulay said, "UNESCO is proud to have played an essential part (in helping both Koreas with ssireum's inclusion)," adding, "I agree with President Moon Jae-in's remarks (in September) that the DMZ can represent peace, not division."
The UNESCO chief also asked Park for further discussion on detailed plans for the DMZ's bid.
In a speech in September to the 74th U.N. General Assembly in New York, the president pledged to transform the DMZ into an international peace zone and work with North Korea to get the border area designated as a UNESCO World Heritage.
Park also asked for UNESCO's cooperation in Korea's bid to get its mudflats on the UNESCO World Heritage list by the World Heritage Committee next year as well as Seoul's forthcoming application for tumulis (ancient burial mounds) from the ancient Gaya Kingdom. He discussed raising cooperation with the international agency in joint ventures in culture and the arts.