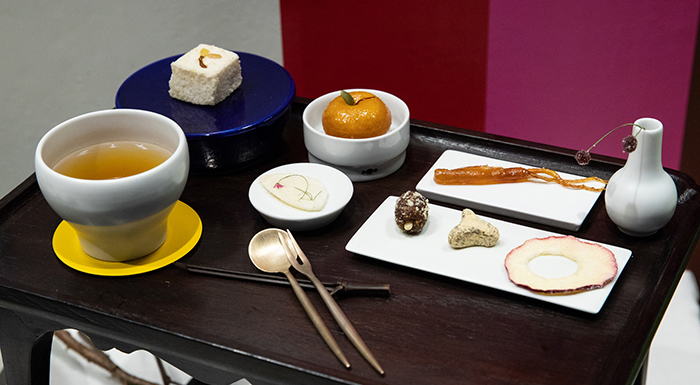 By Yoon Sojung
Photos = Kim Sunjoo 
Seoul | Nov. 28, 2018
"Delicious and chewy," "seemingly familiar but new taste," "want to know about the recipe."
These are some of the common responses from people who sampled Gaeseong juak fried rice cake at the "Korean Dessert Table" on Nov. 28.
The "Korean Dessert Table" is a new part of the 13th "Seoul Dessert Show" which will be held from Nov. 28 to Dec. 1 at COEX, Samseong-dong, Gangnam-gu District, Seoul. This is a special program featuring Korean desserts which maintain their tradition but show new shapes and tastes in a modernized manner and with new recipes.
At the event venue, various kinds of Korean desserts wooed visitors, pleasing their eyes and mouths. Among them was a dessert soban (small table) designed for individual serving, which is similar to a kind of "set-menu" in modern restaurants. Other interesting desserts included rice cake sandwich, gangjeong (fried glutinous nut crackers) energy bars and nurungji (crust of scorched rice) snacks.
A dessert table featuring Gaeseong juak was one of the most popular on that day. This round-shaped fried rice cake used to be a must-have party food especially in Gaeseong region of the North, but it is not widely known in South Korea.
Federico Heinzmann, executive chef of Park Hyatt Seoul from Argentina, said "Fantastic" when he tried a piece of it.
"I know yakgwa fried honey cookies and other Korean desserts but it is first time to try this," Heinzmann said, asking questions regarding the fried rice cake such as the recipe and teas that go well with it.
Lee Yeong-ja from Eunpyeong-gu District, Seoul said "It's sweet and l love the cinnamon flavor in it. As I studied Korean food before, I know how hard it is and how many hours it takes to make gaeseong juak."
Another common characteristic of the desserts featured in this event is that they are all made of fresh and mostly home-grown, trust-worthy ingredients.
Hwang In-taek, CEO of Gangjeong House, said, "Most of ingredients, including nuts, we use are fresh, home-produced or directly from farms that we trust. We also follow the recommended quantity of nuts per day when we make energy bars, so it is good for health."
"We do use new ingredients such as blue berries, pecan or macadamias which are not traditionally used in gangjeong recipes," Hwang said, "But we use our hand-made sweet sauce made from all natural ingredients in a traditional manner, and bake them in the oven slowly, so it is chewier and soft, and all ingredients create harmony inside your mouth," he added.
Park Sung-yong, CEO of Baodam rice cake maker, also said he used fresh, home-grown rice and other ingredients from farms he works with on Ganghwado Island in Korea.
"We use white rice to make rice cake sandwiches and for pecan pies so all of these desserts are easy to digest and soft in texture," he added
Chou Ju Yeun, assistant manager of Bar & Dining which hosted the Korean Dessert Table, said, "We aimed to introduce more modern, approachable Korean desserts to many people, as we can also find such desserts as rice cake or yakgwa in Korean traditional cuisine."
"I felt sorry when I saw many people going for a coffee with cake or other Western deserts after a meal, so I hope more people can enjoy Korean desserts often," she added.
Dessert varieties featured at the Korean Dessert Table can be purchased on the site during the four-day event. Customers can also make purchases on the homepage or SNS channels of each of the participating booths.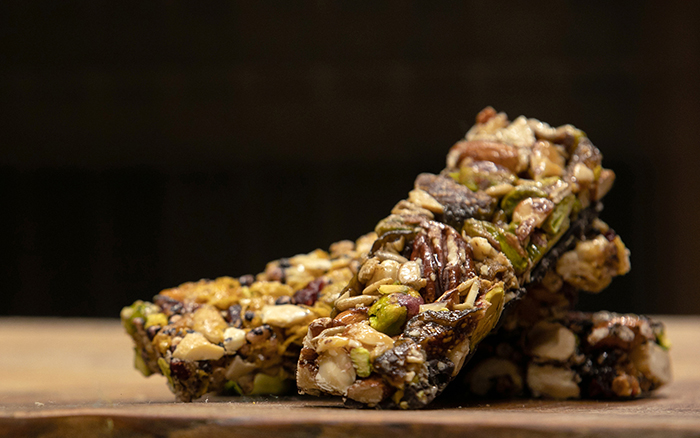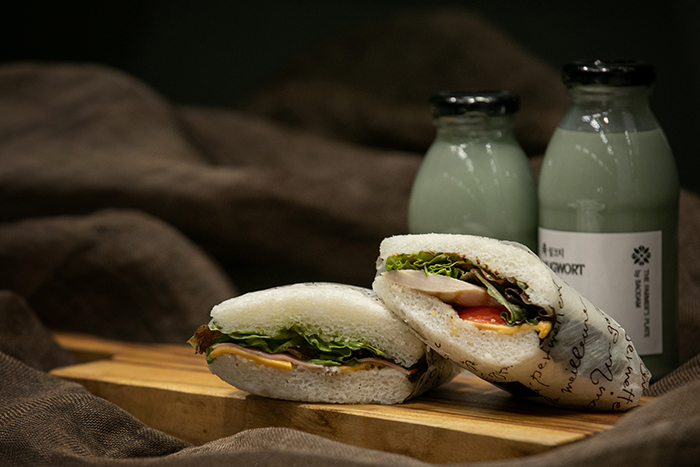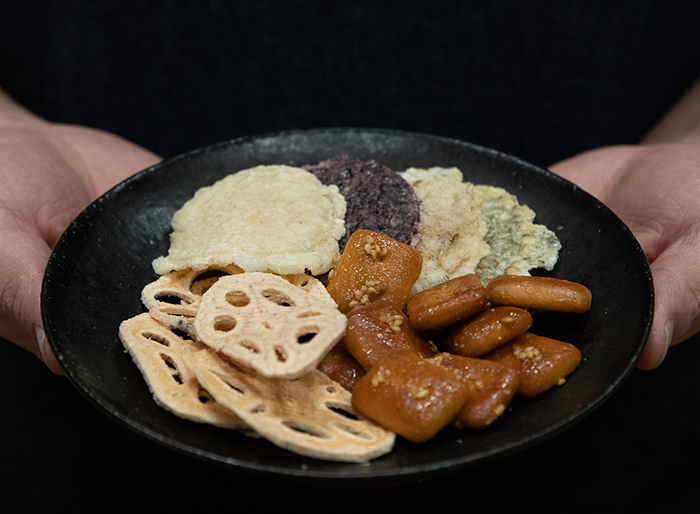 arete@korea.kr