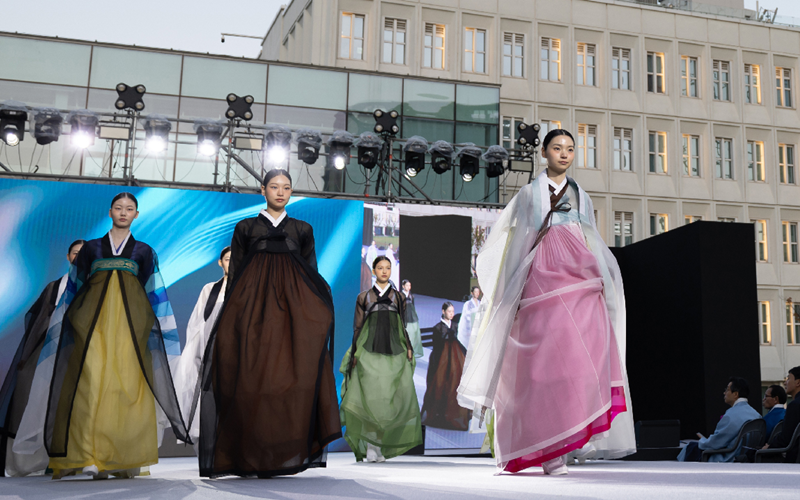 Under the theme "Hojeobmong" (Butterfly Dream), this year's event was divided into four sections. The six Hanbok brands of Kumdanje, Seodamhwa, Rhee Yoo Sook Hanbok, Hanbok Lynn, Naschenka and Chae Rim showed their collections featuring the dreamlike and mysterious atmosphere of nobang (organza), a soft and transparent fabric used to make the traditional clothing.
Except for Hanbok accessory companies Naschenka and Chae Rim, each brand showed seven outfits on stage for a combined 28.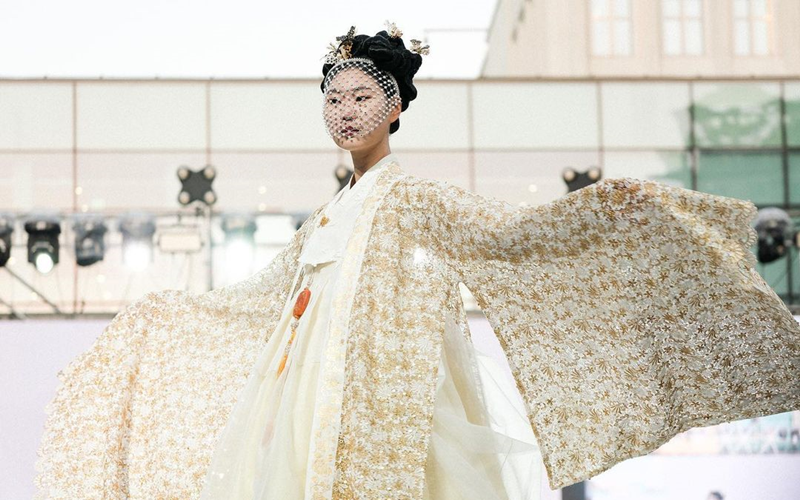 Part 1 showed a collaboration between Kumdanje and Chae Rim to present Hanbok with extravagant details using bright colors such as white, light pink and yellow. The second section featured outfits by Seodamhwa that conveyed a refined atmosphere by emphasizing only black and white.
Rhee Yoo Sook Hanbok and Naschenka in the third jointly displayed Hanbok with meticulous embroidery and voluminous silhouettes.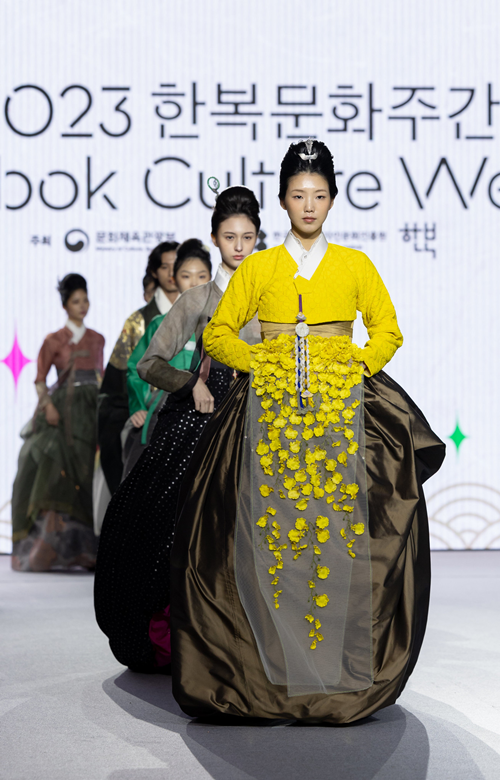 The fourth and final section presented a vibrant collection from Hanbok Lynn combining strong primary and pastel colors. When the green Hanbok worn by actor Yum Jung-ah last month at the red carpet event of the Toronto International Film Festival appeared on stage, many visitors took photos with their smartphones.
A staff member from Hanbok Lynn said, "By accenting the waist with a dark navy color and putting a free slit on the skirt, we designed the outfit to look slim and elegant."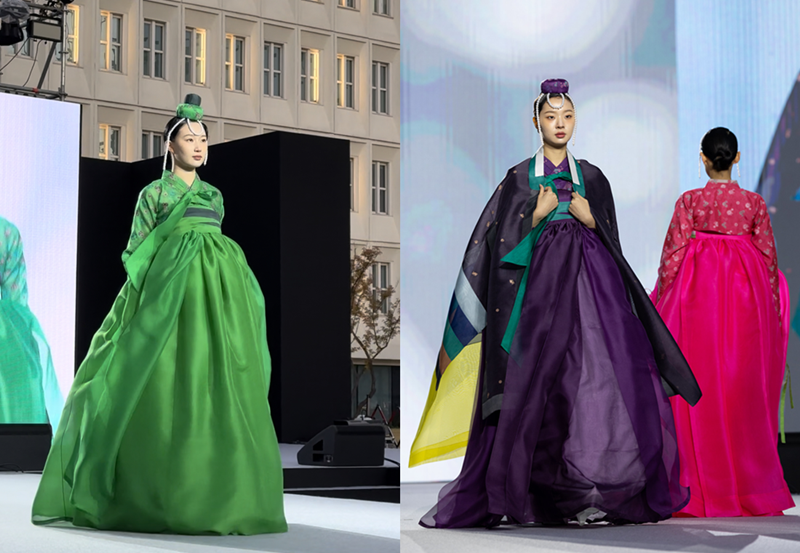 Sahar Daghari from Paris, the global fashion capital, said, "I've often seen Koreans wearing achromatic colors such as black and white, but it was very interesting to see Hanbok made with fancy colors at this fashion show."
Marking its sixth anniversary, Hanbok Culture Week is a nationwide event held every year in the third week of October to promote Hanbok, which captures the nation's appeal and tradition, and spread a culture of wearing it in daily life.
shong9412@korea.kr