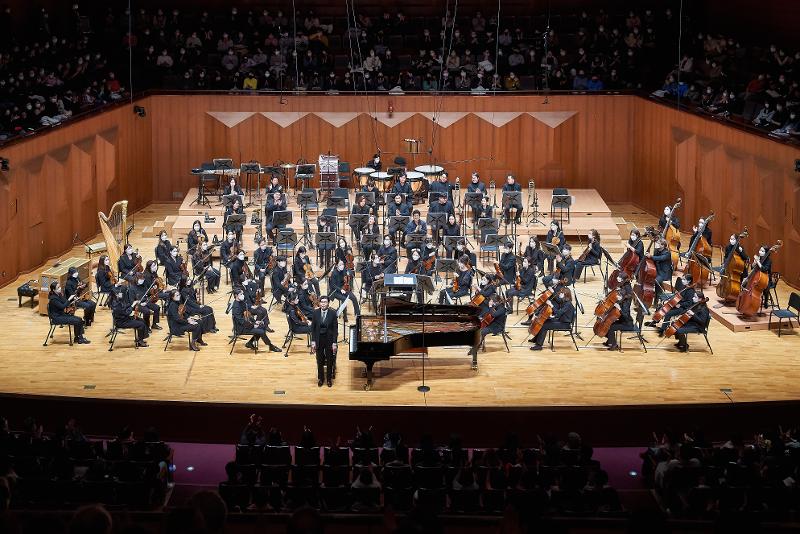 By Min Yea-Ji

Celebrating the start of the new year with beautiful melodies and voices, the "2023 New Year's Concert" on Jan. 4 at 7 p.m. will be held at the Seoul Arts Center's Concert Hall in the city's Seocho-gu District.

The Ministry of Culture, Sports and Tourism on Jan. 2 said that to mark the Year of Gyemyo (Black Rabbit), it will hold for the first time in three years an offline new year's concert for an audience of 2,000 at the center. Held online in 2021 and last year because of COVID-19, the event this year will be livestreamed to every corner of the country through Naver TV, the center's official YouTube channel and the mobile app KBS my K.

Soprano Jo Su-mi, pansori (solo lyrical opera) maestro Bae Il-dong, veteran singer Yoon Hyung-joo, and musical actors Kim Do-hyung, Kim So-hyun and Kim Joon-soo will perform on stage a variety of pansori musicals and classical music.

Minister of Culture, Sports and Tourism Park Bo Gyoon said, "I hope that the message of love and comfort sung in the common language of music reaches the hearts of the audience."

In addition, other new year's concerts slated at major performing arts venues nationwide through the middle of this month include those by the Seoul Philharmonic Orchestra (Jan. 5), National Opera of Korea (Jan. 6-7), National Chorus of Korea (Jan. 10) and Korean Symphony Orchestra (Jan. 12).