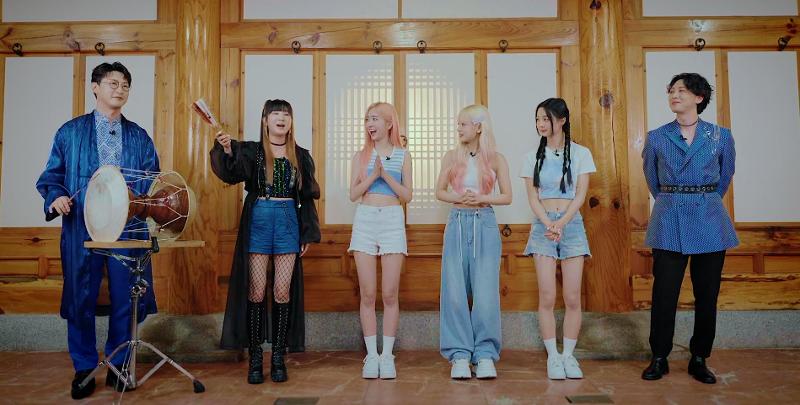 By Kim Seon Ah
Photos = Korean Culture and Information Service

An online contest opened early this month challenges Hallyu (Korean Wave) clubs and groups worldwide to learn more about Korean culture and participate in cultural activities.

The Korean Culture and Information Service (KOCIS), an affiliate of the Ministry of Culture, Sports and Tourism, on Aug. 10 said it will jointly host through Sept. 10 K-Community Challenge 2023 with the Korean Foundation for International Cultural Exchange.
Launched in 2019, this contest seeks to spread traditional Korean culture to Hallyu communities abroad through their creation and sharing of videos in selected genres after they watch instructional videos on traditional Korean culture.
A combined 105 such groups in 37 countries competed in last year's edition in the categories of minyo (folk songs), taekwonmu (performing arts combining dance and taekwondo), buchaechum (fan dance) and Hanbok (traditional costumes).

The three categories in this year's contest are Joseon pop, or a crossover between gugak (traditional music) and pop music, taekwonmu and Korean percussion.

Experts and musicians in K-pop and other genres appear in instructional videos for all three categories. In the video for Joseon pop, the girl group LIMELIGHT and gugak band AUX are featured, while the boy band IKON and taekwondo dance team ARTAE are in the taekwonmu video and the mixed-gender K-pop group KARD and percussion band AZAK in the percussion video.
KOCIS will invite the winners to Korea for the chance to perform on Nov. 4 at the K-Community Festival at Daloreum Theater of the National Theater of Korea in Seoul's Jung-gu District.
Any member of an active Hallyu club in or out of Korea can enter. Details on the application process and event schedule are available on the contest's website: www.kcommunityfestival.com.