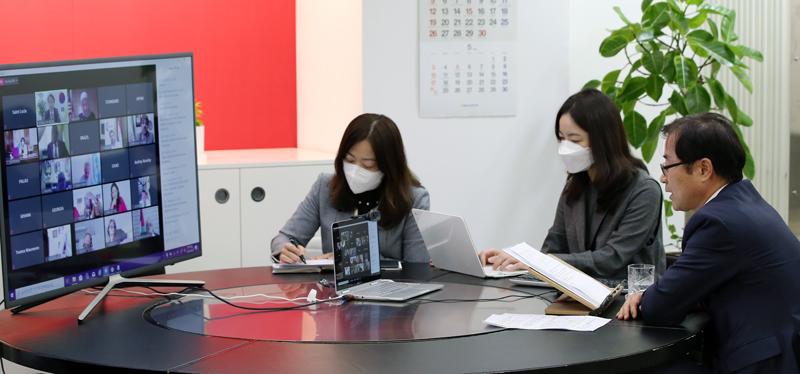 By Xu Aiying and Lee Jihae
First Vice Minister of Culture, Sports and Tourism Oh Yeongwoo on April 22 took part in a UNESCO-hosted videoconference of culture ministers on the novel coronavirus disease (COVID-19). He shared Korea's experience in responding to the pandemic and the government's policy toward culture and art.
Both ministers and vice ministers from about 130 countries attended the videoconference, which was held under the theme of the impact of COVID-19's spread on the cultural sector. The event's purpose was for countries in times of crisis to share response methods in culture through international solidarity.
Vice Minister Oh said the Korean government is providing comprehensive information on performances and exhibitions in response to the altered environment for culture and arts. He added that the government is establishing an environment in which culture and arts can be enjoyed with no physical contact between people, such as giving print or online books as gifts.
The official also explained Seoul's support policy toward maintaining creative activities.
Rising participation through noncontact methods in online content and its boosted consumption will lead to change in the culture and art environment, he said, adding, "COVID-19 is greatly impacting the future and everyday life of people all over the world, and the situation is that the ecosystem for culture and arts is especially weakening."
"I hope that this conference serves as a steppingstone for global cooperation to overcome COVID-19."
[email protected]