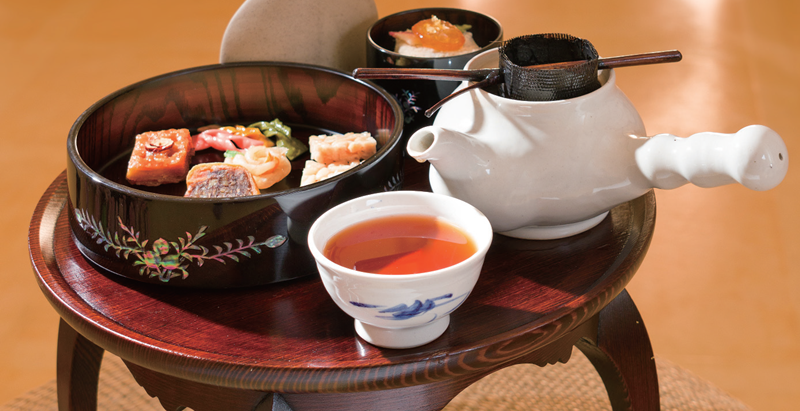 By Koh Hyunjeong
Photos = Korea Cultural Heritage Foundation

This year's first international event for Saenggwabang, a venue where snacks and treats for the Joseon Dynasty king were made, will be held next month at Gyeongbokgung Palace in Seoul.

The Royal Palaces and Tombs Center of the Cultural Heritage Administration on Sept. 26 said it will host the inaugural event "Saenggwabang at Gyeongbokgung Palace" on Oct. 16 in collaboration with the Korea Cultural Heritage Foundation.

Saenggwabang is where special meals and desserts for the Joseon king and royal family were made. Participants can sample there court food and medicinal tea to experience royal culinary culture from the Joseon era.
Matching the times when the king received snacks and tea table, the 70-minute program will be held four times per day at 10 a.m., 11:40 a.m., 1:50 p.m. and 3:30 p.m.

The event will offer six snack and two royal herbal tea sets. Participants can choose either the Chodujeomjeungbyeong set (KRW 15,000), which features rice cakes made with fried red beans, jujube and pine nuts, or that of juak (KRW 12,000) highlighted by Gaeseong juak or umegi (fried rice cake), a popular holiday food in North Korean border city of Gaeseong.
The six types of medicinal teas available include those made with tangerines, omija (schisandra berry) or gyeongokgo, a well-known tonic in Oriental medicine.
Ticketlink (www.ticketlink.co.kr) from Oct. 6 at 2 p.m. will start selling tickets for the event. One person can buy two tickets on a first-come, first-served basis.

More information on the event is available on the foundation's website (www.chf.or.kr) or by calling Ticketlink's global call center at (822) 1644-3850.