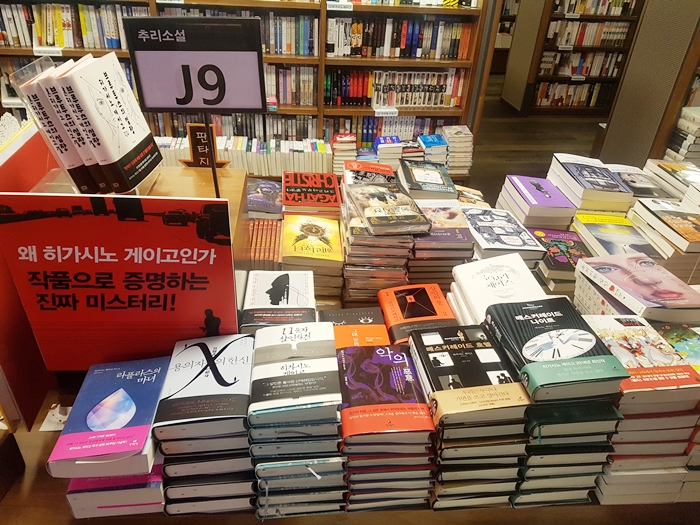 By Lee Kyoung Mi and Kim Young Shin 
The top-selling foreign author in Korea over the past ten years is Japanese mystery writer Keigo Higashino, the country's biggest bookstore chain Kyobo Book Centre said.
Second on the list covering the period from January 2009 to last month was another Japanese, Haruki Murakami, followed by Bernard Werber and Guillaume Musso of France.
Higashino saw the most sales in the country over the period with 1.27 million copies. His most popular work in Korea is "Miracles of the Namiya General Store" with 360,000 copies sold and remains a Kyobo top 10 bestseller. His other bestsellers in Korea include "The Devotion of Suspect X" and "Kamen Sanso Satsujin Jiken."
"Higashino is a writer who satisfies readers of diverse mystery genres with his imagination," said Kim Hyun-jung, who manages bestsellers for Kyobo. "Thanks to his popularity, his books come out almost every month and become bestsellers."
Murakami placed second on the list with sales of around a million copies, with "IQ84" being the most popular. He had topped the list in 2015. Among the 850,000 copies sold of Werber's works, "The Third Humanity" was the top seller. The Frenchman was the top foreign writer in Korea in 2016 according to sales.
Twelve of Korea's top 20 bestselling authors over the past decade are non-Koreans including Musso, Douglas Kennedy and J.K. Rowling.
km137426@korea.kr