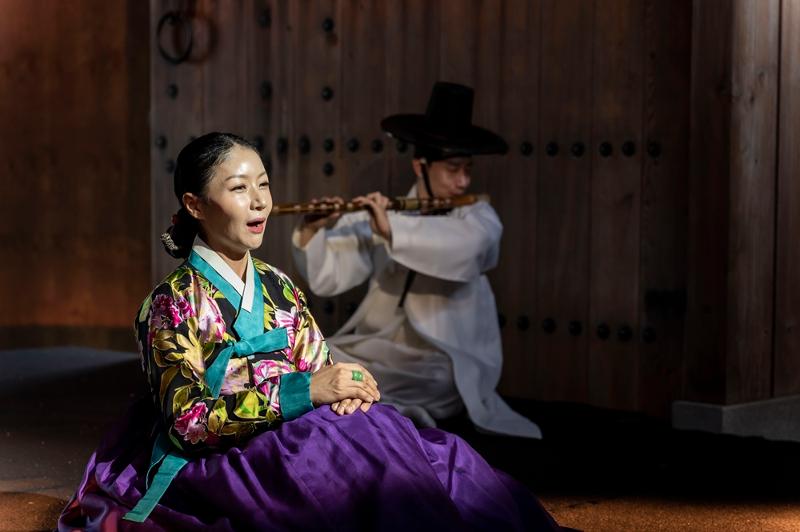 By Yoon Seungjin
Photos = Cultural Heritage Administration

The Cultural Heritage Administration on Oct. 30 said this year's Visit Korean Heritage Campaign will run from Oct. 31 to Nov. 25 in London to mark the 140th anniversary of official ties between Korea and the U.K.
The event will feature content exhibitions and performances depicting Korean cultural heritage under the theme "K-Heritage, A New World."

On Oct. 31, the campaign will kick off at 5:30 p.m. at the opening event "Cultural Heritage Visit Campaign London Reception" at the Korean Cultural Center (KCC) in the British capital.
Afterwards, the media art exhibition "Here with You – The Beauty of Korean Heritage" to run from Nov. 1-25 will feature five Korean UNESCO World Heritage Sites — Changdeokgung Palace, Seongsan Ilchulbong Sunrise Peak, Suwon Hwaseong Fortress, Andong Hahoe Folk Village and Bulguksa Temple — at the exhibition hall on the KCC's first floor.

From Nov. 2 and 3, the KCC on its first floor will host "Soritgonggam in London," a one-of-a-kind performance with a singer of pansori (narrative lyrical opera) who uses no speakers. This show will also include a performance of taepyeongmu (great peace dance), which was performed by kings and queens to wish for peace and prosperity.

Nov. 8 will see "Korea On Stage" at Wembley Arena featuring K-pop acts like ATEEZ and P1Harmony and gayageum (12-stringed traditional zither) player Yayeum Yayeum. British singer-songwriter Henry Moodie will also perform as a special guest to commemorate the 140th year of bilateral relations.

Reservations and information on the events are available on the KCC in London's official website (https://kccuk.org.uk/ko).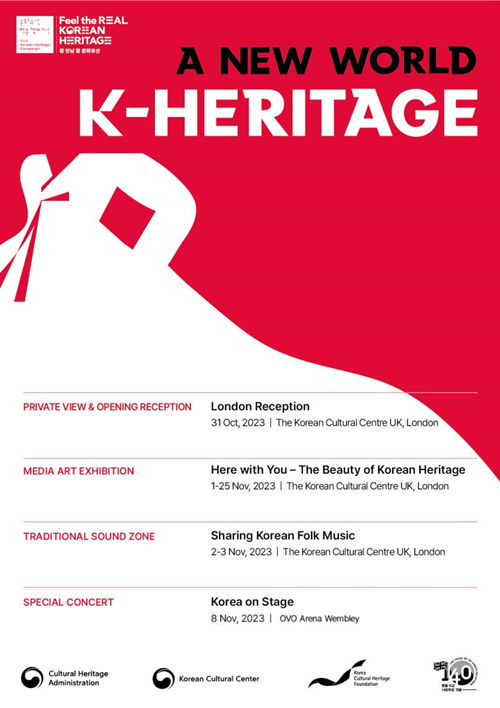 scf2979@korea.kr