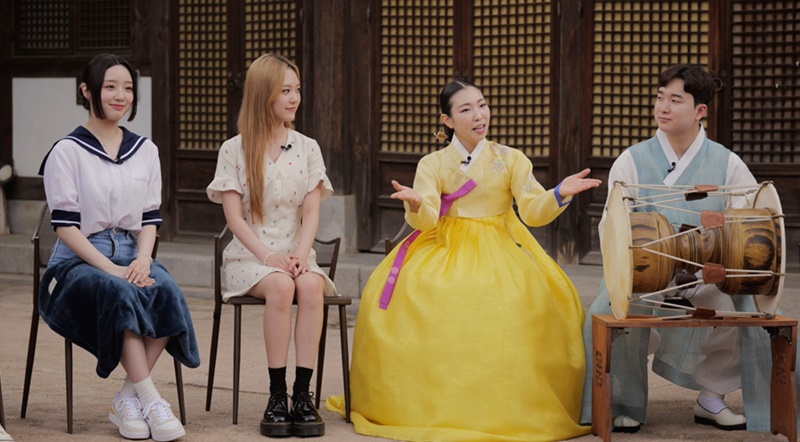 By Lee Kyoung Mi
Photos = Korean Culture and Information Service
An online contest has been launched for foreign fan groups of Hallyu (Korean Wave) worldwide to participate and learn more about Korean culture.
The Korean Culture and Information Service (KOCIS), an affiliate of the Ministry of Culture, Sports and Tourism, on Aug. 5 said it and the Korean Foundation for International Cultural Exchange will host "K-Community Challenge," a contest on traditional Korean culture.
The online event is for Hallyu fan groups competing in four categories of traditional culture. The members of the winning team will be invited to visit Korea and get the opportunity to perform on stage at the festival.
Since 2019, KOCIS has supported events in which Hallyu fan groups watch lecture videos on traditional Korean culture so that they can learn, create and exchange their own videos to have the groups grow and lead the promotion of Korean culture.
Last year, 128 groups from 43 countries participated in the categories of calligraphy, minyo (folk songs), sogochum (dance with small drums) and hallyangmu (dance of aristocrats). The video of the winning team attracted more than 300,000 views.
This year's contest has four categories: minyo, taekwondo, fan dance and Hanbok. Experts of relevant fields and K-pop singers participated in each section's lecture video. For example, the video on minyo features the K-pop girl group Lightsum, that on taekwondo B2B, and that on fan dance Weekly.
Any foreign group interested in Korean culture — whether in Korea or abroad — can enter. More information is on the event's official website: www.kcommunityfestival.com.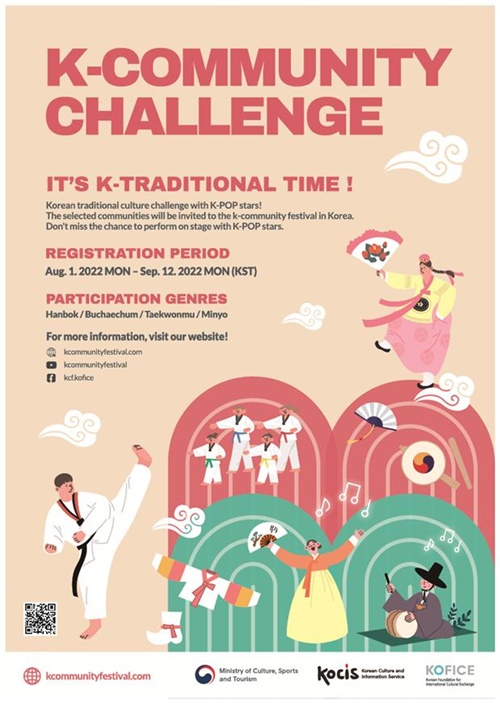 km137426@korea.kr