The results of the "Talk! Talk! Korea 2015" contest were announced on Aug. 11, showcasing a range of creative content that reflects Korea and all things Korean.
The Korean Culture and Information Service, part of the Ministry of Culture, Sports and Tourism, and the Ministry of Foreign Affairs organized the event. The theme of this year's contest was, "Show Them What you Know About Korea."
Triple Crown, a Bulgarian team, won the general video category. They sang 'Arirang,' producing it on their own with their own lyrics and parodying typical Korean soap operas.
Pooja Subedi from Nepal produced a video to express gratitude toward Korean celebrities and civic groups that helped people in the aftermath of the tragic Nepali earthquake in April.
Pham Trinh Phuongthanh from Vietnam won the online comic book category, drawing watercolor paintings that portray a journey to Korea through a hole in the garden.
In the calligraphy category, Lusiana from Indonesia won the top prize, spelling Korean words with many common Korean foods and ingredients, including kimchi, bibimbap, tteokbokgi and seaweed.
In celebration of the 70th anniversary of Korean independence, the contest became a good opportunity to spread the world about the traditional song "Arirang," as it was one of the major themes in the video category. Some participants used traditional musical instruments from their own country to play "Arirang," such as the dan bau, a one-stringed Vietnamese zither, or the erhu, a Chinese two-stringed fiddle.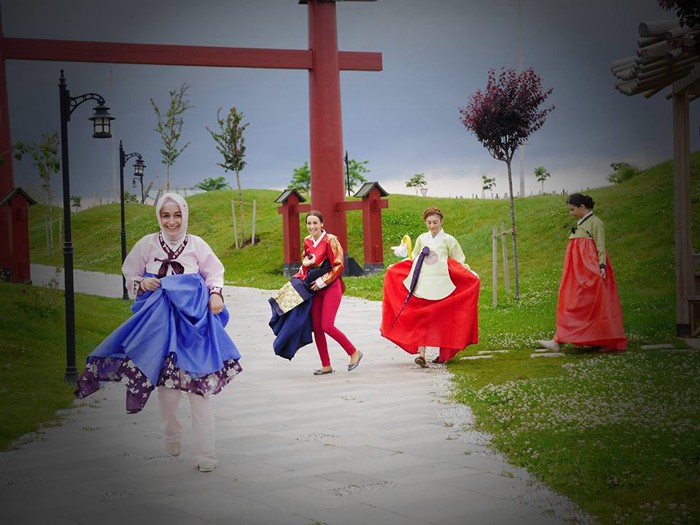 A total of 15,911 works from 143 countries were submitted to the contest this year, which began in 2013. The countries or regions represented in the contest range from Martinique and Antigua and Barbuda in the Caribbean through to regions suffering through conflict, such as Syria, Libya and Palestine.
The number of works submitted this year more than doubled over the previous event, which saw only 7,721 works from 143 countries or regions.
A total of 226 works this year were selected after internal and external reviews and online votes in six categories: general videos, "Arirang" videos, online comic books, calligraphy, photography and postcards. Winners in each of the six categories will be invited to Korea over five days in October.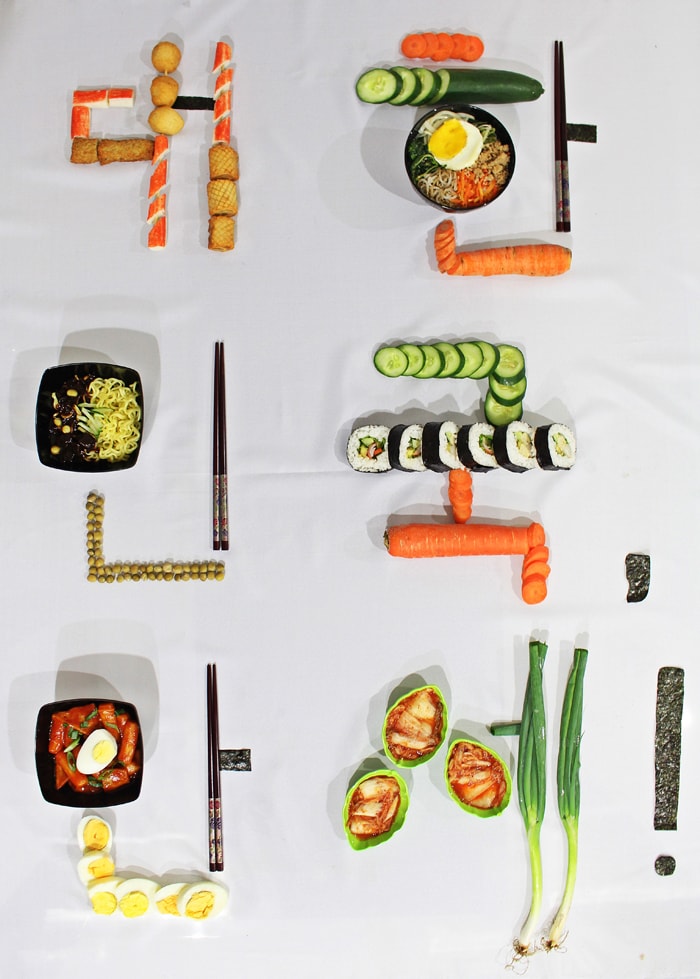 The winning works of art can be seen online at Korea.net (www.korea.net) and at the KBS World page (http://kbsworld.kbs.co.kr). Some of the works of art will be on display at a special exhibition, "Korea, Our Stories," at the National Museum of Korean Contemporary History until Aug. 19. Finally, some of the videos of "Arirang" will be played during a concert on Aug. 14 in honor of the 70th anniversary of Korean independence.
By Limb Jae-un
Korea.net Staff Writer
[email protected]