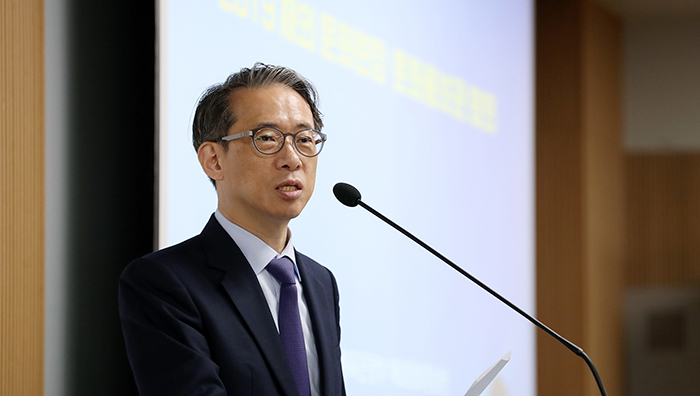 By Kim Young Shin 
Photos = Jeon Han 
The heads of Korean Cultural Centers (KCCs) abroad on Feb. 11 gathered in Seoul for their annual meeting to discuss more effective ways to promote Korea.
The Korean Culture and Information Service (KOCIS) will hold the event from Feb. 11-14 at Seoul's National Museum of Korean Contemporary History and Gwangju's Asia Culture Center (ACC).
Promoting Korean culture and policy overseas, KCCs are marking their 40th anniversary this year. With the first two centers set up in Tokyo and New York in 1979, the Korean government now runs 32 of them in 27 countries to meet the ever-rising global demand for Korean culture.
On the opening day of this year's meeting, the 36 KCC directors and officers in charge of promoting Korea shared exemplary case studies from last year such as a literature exchange in Beijing, China, the Korean-Belgian Comics Exhibition in Brussels and Korean culture lessons in the U.K.
KCC directors will also hold meetings with other cultural organizations such as the King Sejong Institute Foundation, Literature Translation Institute of Korea and ACC on joint projects for this year.
"It's now time for Korean Cultural Centers to select and concentrate on the best ways to promote Korea's heritage overseas," said KOCIS Director Kim Tae-hoon. "They will strategically work with cultural organizations in and out of Korea to spread the excellence of Korean culture worldwide."