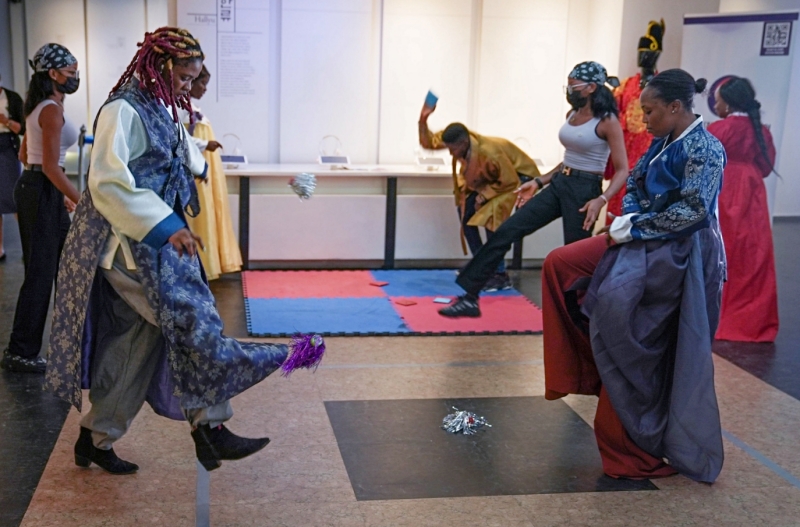 By Aisylu Akhmetzianova
Korean Cultural Centers (KCC) around the world are hosting cultural interactive programs to mark the Chuseok (Korean Thanksgiving) holidays.

The Korean Culture and Information Service (KOCIS), an affiliate of the Ministry of Culture, Sports and Tourism, on Sept. 28 said 24 KCCs and culture and information offices in 21 countries will host such events.

In Asia, the KCC in Tokyo, Japan, on Sept. 28 and that in Osaka on Sept. 30 hold cooking classes for making leading Chuseok delicacies such as songpyeon (half-moon shaped rice cake) and jeon (stir-fried pancake).

The KCC in Kazakhstan on Sept. 29 will hold a quiz on Chuseok culture and courses on traditional culture like sampling Korean cuisine and making mother-of-pearl hand mirrors. That in Indonesia on the same day will host an interactive cultural event in Jakarta on the sidelines of the Indonesia International Book Fair, whose country of honor this year is Korea, to further promote Korean culture on the occasion of the holiday.
In Europe, the KCC in Austria is marking its opening by holding Korea Week for the Chuseok holidays from Sept. 27 to Oct. 1. It will offer an interactive event on traditional culture and allow locals interested in Korea to wear Hanbok (traditional clothing), Hangeul craft workshop, and booths with the themes of Hansik (traditional cuisine) and Korean cosmetics and beauty.

To commemorate Chuseok, the KCC in London on Sept. 29 will screen the ballet "Shim Chung" by the Seoul-based Universal Ballet. The work is a telling of the folktale about a woman seeking to help her blind father.

In Africa and the Middle East, the KCC in Nigeria on Sept. 28 invites taekwondo practitioners to explore ssireum (traditional wrestling), which is often played on Korean holidays, and hosts a related competition.

That in South Africa from Sept. 28-29 will hold interactive Chuseok culture events for making songpyeon, wearing Hanbok and playing traditional games.

The KCC in the United Arab Emirates will hold commemorative events for the holiday on Sept. 28 and that in Turkiye (Turkey) will do the same on Sept. 30.

In the U.S., the KCC in Los Angeles on Sept. 29 will hold the K-pop Festival in Utah featuring Korean street food, fruit and drinks. Visitors can play traditional games and wear Hanbok.

The KCC in Washington on Oct. 7 will hold traditional performing arts in and out of the National Museum of Asian Art and host traditional games and cooking songpyeon and jeon.

KOCIS Director Kim Jangho said, "We hope that the locals and ethnic Koreans abroad can absorb the meaning of an abundant Hangawi (Chuseok), experience traditional Korean culture and customs, and have a good time."
Details on things like how to participate and schedules of events are available on each KCC's website.