By Park Hye Ri
Video = Ministry of Culture Sports and Tourism's official YouTube channel
The Ministry of Culture Sports and Tourism's "Save Uniform" campaign launched last year has won a bronze honor at this year's Clio Sports Awards.
The ministry on Nov. 11 said it was the first Korean government department to receive a sports Clio at the Nov. 9 awards ceremony in New York.
The campaign aims to expand the culture of organ donation through the use of the uniforms of Suwon Samsung Bluewings and Jeju United, two teams in the top-tier K League 1 of pro soccer, and raise donor registration, which saw a decline during the COVID-19 pandemic.
During a game last year on May 12, players from both teams attached organ-shaped pieces of the other squad's uniform to their tops.
Founded in 1959, the Clios are considered one of the world's top three awards in advertising along with those of the Cannes Lions International Festival of Creativity and New York Festivals. Launched in 2014, the Clio Sports Awards honors creative sports advertising and marketing.
The ministry this year received the Korean government's first Clio in sports.
Ministry spokesperson Kang Jung-won said, "Through original ideas, we will continue efforts to create cultural digital content and campaigns eliciting public sympathy."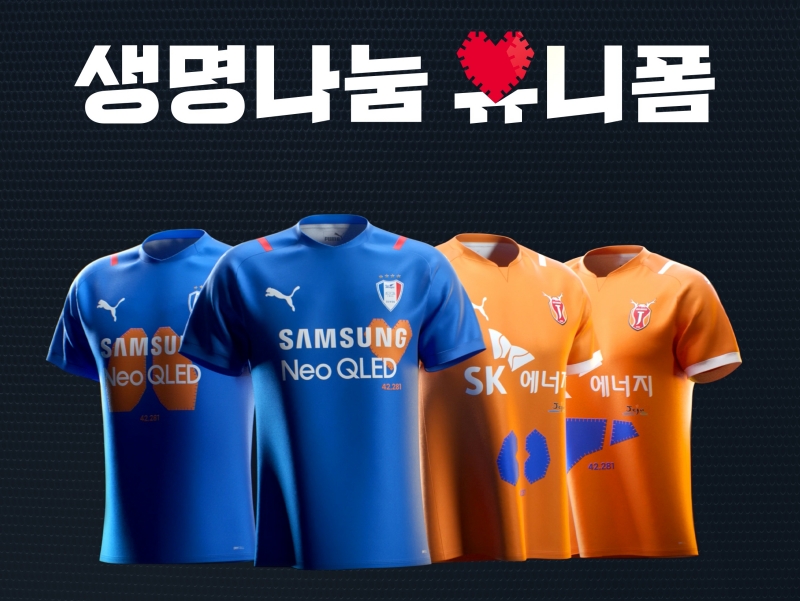 hrhr@korea.kr