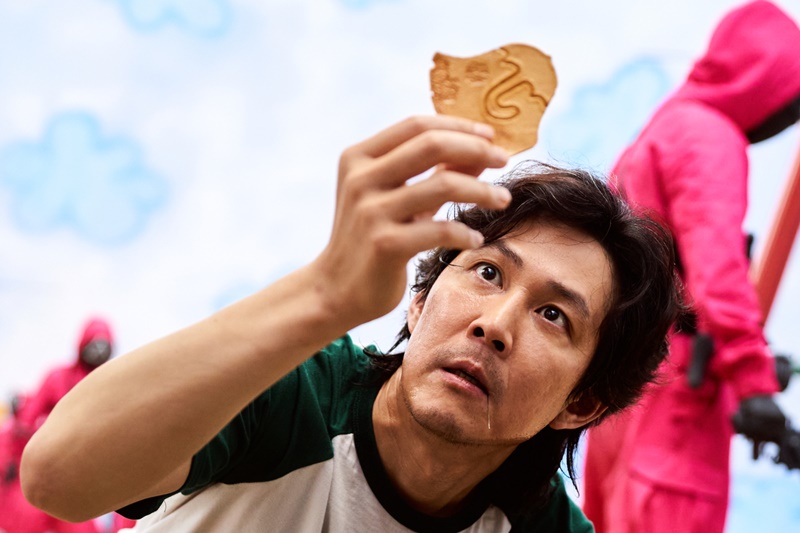 By Lee Kyong Mi and Kim Hayeon
The co-CEO of Netflix has praised the sensational global popularity of "Squid Game," saying the original Korean series could become the streaming giant's most successful work.
Ted Sarandos, who is also chief content officer of the site, on Sept. 27 said at this year's Code Conference near Los Angeles that the show topped the daily top 10 list in most countries.
"Squid Game will definitely be our biggest non-English language show in the world, for sure. It's only been out for nine days, and it's a very good chance it's going to be our biggest show ever," he added.
With a plot of down-and-out people playing a life-or-death survival game to win the prize money of KRW 45.6 billion, "Squid Game" is the first Korean drama to top the daily top 10 list of Netflix U.S. It also took first place in Malaysia, Singapore, Indonesia, Thailand, the Philippines, Oman, Ecuador and Bolivia and ranked high in 39 other countries including the U.K., France and Germany.
Global media have also praised the smash series. The show's writer-director Hwang Dong-hyuk told the U.S. entertainment business magazine Variety that the success of "Squid Game" is thanks to characters who simultaneously express the unique sensibilities of Koreans and the universal emotions of people worldwide.
Bloomberg said that through the series, Korean content creators have proven that their productions can compete with American-centric Hollywood content.