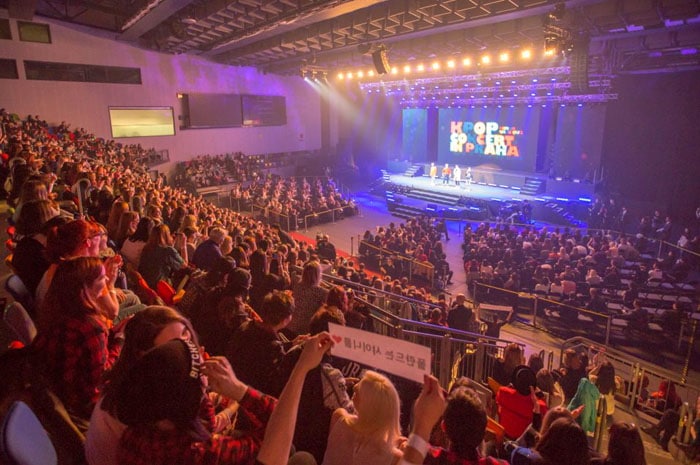 President Park Geun-hye joined in the cheers as they rang across a K-pop concert in Prague on Dec. 4.
Amid the deafening shouts of more than 1,800 fans, K-pop groups SHINee and Red Velvet were on stage first. Poppin' Hyun Joon then came to the stage with his range of media devices, with which he showed off some of the cultural aspects that represented both Korea and the Czech Republic, as well as some of the major tourist spots in both nations. The dancer then went on to collaborate with the traditional performing group Kkocdooseh on a traditional lion dance, drawing more cheers from the crowd.
The Czech dance troupe O.M.G+, a contender at the 2015 K-Pop World Festival held in Changwon, Gyeongsangnam-do Province (South Gyeongsang Province), was part of the gig, too, showing off its dance moves for K-pop songs.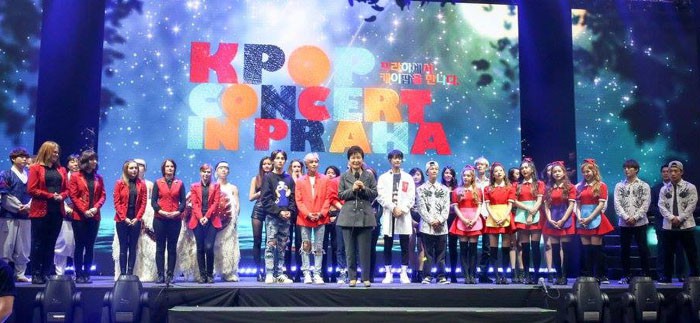 Following the concert, President Park came up to the stage, saying that, "I am happy to see in-person how K-pop music can unite young people from around the world, no matter how different their languages are, no matter how far away they may be geographically.
"Hopefully, music, the arts and our shared traditions will serve as a bridge to bring together young people from Korea and the Visegrad Group nations, allowing us all to liaise with people from different cultures," the president concluded.
By Sohn JiAe
Korea.net Staff Writer
Photos: Cheong Wa Dae
[email protected]