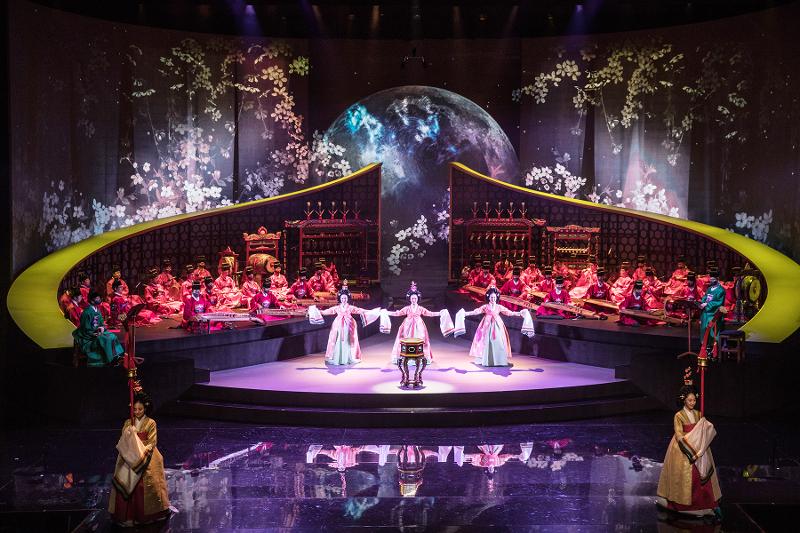 By Sarah Oqelee and Yoon Sojung
The National Gugak Center will mark its 70th anniversary by presenting a reinterpretation of a royal court feast of the Joseon Dynasty held 119 years ago.
"Yajinyeon," a reenactment of the evening banquet hosted by the royal court, will be performed from April 9-14 at the center's Yeakdang Hall in Seoul's Seocho-gu District.
Yajinyeon was first held in April 1902 to mark King Gojong's admission to Giroso, an agency of incumbent or retired senior officials aged over 70. The king later became emperor of the Korean Empire. The word jinyeon means "a court banquet to celebrate a good national occasion" and ya refers to "night."
The center has reinterpreted the historic event as a stage performance that mainly features music and dance based on the original feast held at Hamnyeongjeon Hall of Seoul's Deoksugung Palace. The ritual section has been omitted.
This is also the center's first staging of an evening performance.