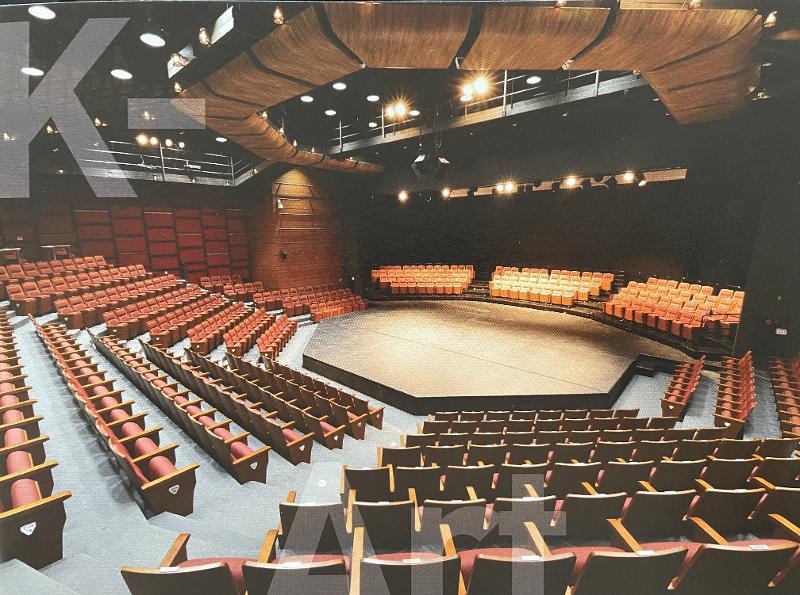 By Xu Aiying and Yoon Hee Young
The Ministry of Culture, Sports and Tourism on March 3 said an online and immersive K-pop concert venue will be built at The K Art Hall of Seoul's Olympic Park.
The ministry and the Korea Creative Content Agency selected the hall as the site of the forthcoming facility by comprehensively considering the surrounding environment, efficiency of space development and operation, and accessibility.
Slated as a multi-purpose showcase mainly for performances of Korean culture such as taekwondo or traditional dance, the hall will be opened in October with camera and object tracking systems, realistic stereophonic sound system, real-time content server and online simulcast system.
"A noncontact online performance is no substitute for a physical one, but constitutes a new category of cultural content," the ministry said. "The creation of globally differentiated content by combining offline content and cutting-edge technology is essential for the development of the future content industry."
*The camera tracking system creates a 3D virtual space by synchronizing every type of content like that of LED transmission and virtual (VR) and augmented reality (AR) with a camera's point of view for the synchronization of the coordinates of reality and virtual space.
**The object tracking system tracks the locations of actors and objects, improves their correlation and transmits special effects or VR or AR graphics produced at a certain location to a screen in real time. This enhances the reality of both the virtual and real worlds.